NeNe Leakes Hospitalized for Blood Clots in Lung, Denies 'Heart Attack' Reports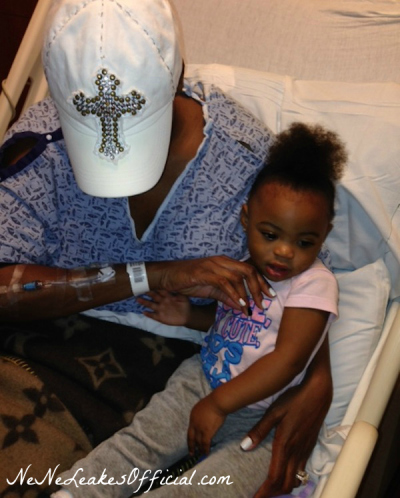 Hollywood actress NeNe Leakes was recently hospitalized after doctors discovered blood clots in her lung.
The "Real Housewives of Atlanta" star, 45, sparked health fears on Monday after sharing a photo of herself hooked up to an IV via social networking site Twitter. While gossip sites had initially speculated that Leakes may have suffered a heart attack, she confirmed that these reports are false.
"Late last week I wasn't feeling well and was feeling a little short of breath. I know my body and I know when I should be concerned so I went to the hospital to get checked out," Leakes wrote via her website.
"After some routine tests I was diagnosed with blood clots in my lung. I'm told this happened to me because of the constant traveling around the country that I do for my job," she explained.
Leakes, born Linnethia Monique Johnson, has had a busy past few years after successfully landing a spot on musical series "Glee" as coach Roz Washington and comedy sitcom "The New Normal" as Rocky Roades.
In addition to the acting gigs, the "Housewives" veteran has spent much 2013 filming scenes and promoting season 6 of the "Housewives" as well as her very own spinoff show "I Dream Of NeNe." The latter was based around her June 22 wedding to her husband Gregg, 58.
"Contrary to published reports I did not have a heart attack," Leakes wrote after thanking fans for their "concern" and "prayers."
"I'm thankful to be alive as the doctor advised me that most people don't recognize the symptoms of blood clots and don't go to the doctor and that's when the big problems start happening," she added.
Leakes shared an adorable photograph of herself alongside her granddaughter, Bri'Asia, who is fathered by her oldest son Bryson, 23. The toddler is undoubtedly helping the actress recover following her hospital release.
"I'm blessed to be home with my wonderful Husband and family! Look who crawled in the hospital bed with me," she wrote inreference to Bri'Asia.