Netflix's 'The Crown' Sparks Corgi Popularity, Breed Off Endangered List
Netflix's 'The Crown' Sparks Corgi Popularity, Breed Off Endangered List
Netflix's "The Crown" has saved the Corgi. Queen Elizabeth's favorite dog breed has risen in popularity because of the show and it has been taken off the endangered list.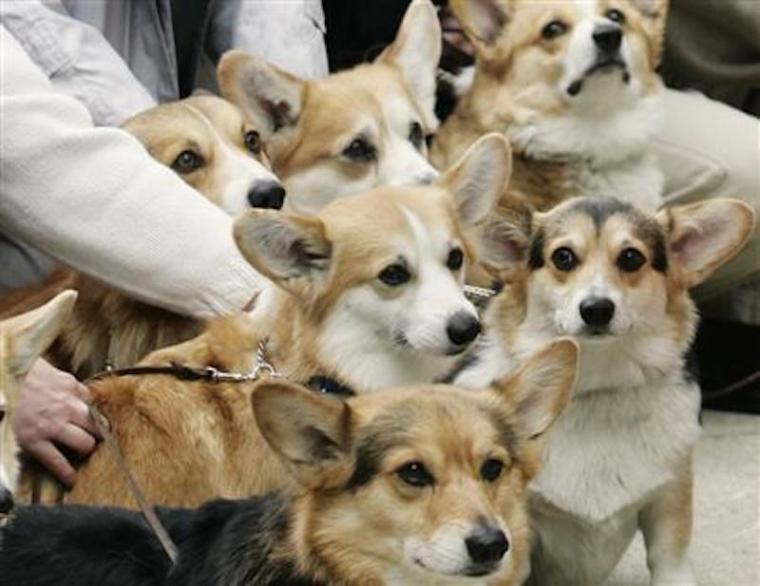 David Robson of the U.K. Kennel Club told the Telegraph that the popularity of Corgis rose to as much as 22 percent because of the Netflix drama that featured Queen Elizabeth's penchant for the dog breed. In the second season in particular, a scene featured several Corgis playing with a young Queen Elizabeth (Claire Foy) while she entertained a young Jackie Kennedy (Jodi Balfour) at Buckingham Palace.
"People used the have the impression that while Corgis were in the spotlight, because of the Queen, they could be seen by young people as an older person's dog," Robson said. "Now that's changed, partly because we are seeing the character of the younger Queen surrounded by them."
The Kennel Club had around 300 registered Corgi owners in 2009. From 2016 to 2017, however, the group observed a rise in registration to 450 owners.
Robson's group considers a breed as endangered or vulnerable if there are less than 300 registrations. There are currently 36 breeds on this list but Corgis are no longer considered at risk.
"We are delighted to see the Pembroke Welsh Corgi has grown steadily in popularity and is no longer on the At Watch list," Mary Davis of the Welsh Corgi League stated. "The breed still enjoys some profile thanks to its royal connections and has had a boost from related TV programs such as The Crown, unlike many other breeds on the list."
Queen Elizabeth's love for Corgis has been well documented over decades. She currently owns four: Whisper, Willow, Vulcan and Candy. The last two are Corgi-Dachshund mix.
Meanwhile, "The Crown" season 3 will begin filming this summer with Olivia Colman taking over as Queen Elizabeth and Helena Bonham Carter as her sister Princess Margaret. Netflix has not yet announced who will play the Queen's husband, Prince Philip. "The Crown" season 1 and 2 are still streaming on the platform.