New battery promises to last 400 times longer, no replacement needed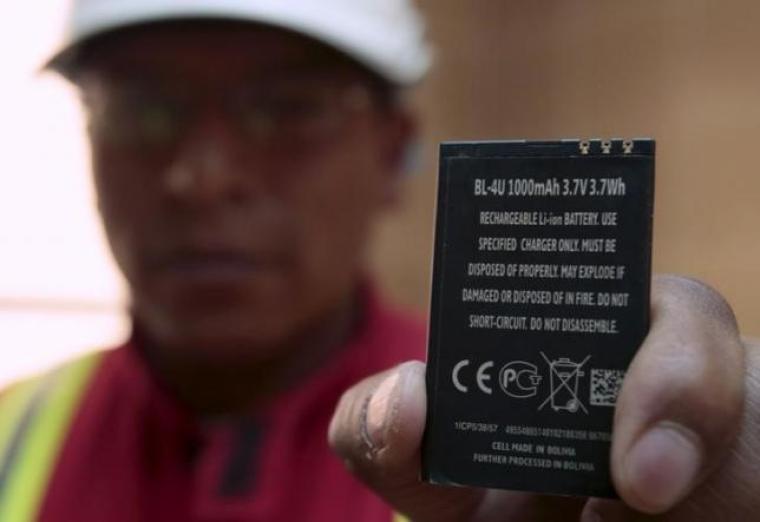 University of California, Irvine researchers have found a way to make batteries last 400 times, representing a step closer to batteries that no longer require any replacement. The new technology that greatly increases the batteries' lifespan, if commercialized, could mean never-ending power for smartphones, computers, and many more.
Researchers used nanowires, which are highly conductive and has a large surface area where electrodes can be stored and transferred. The battery they created went through 200,000 recharge cycles over three months without any loss of capacity or power and without fracturing any nanowires. This basically means the batteries would never need to be replaced.
"We started to cycle the devices, and then realized that they weren't going to die," Reginald Penner, a lead author of a paper on the research published in the American Chemical Society's Energy Letters, said. "We don't understand the mechanism of that yet."
Nanowires don't typically hold up well to repeated cycling, lasting only 7,000 cycles at most. The UCI researchers solved this problem by using gold nanowire coated in a manganese dioxide shell. The assembly was then encased in a Plexiglass-like electrolyte gel. The gel prevents the metal oxide from corroding and thus the seemingly never-ending cycles.
"The coated electrode holds its shape much better, making it a more reliable option," study leader Mya Le Thai told the UCI News website. "This research proves that a nanowire-based battery electrode can have a long lifetime and that we can make these kinds of batteries a reality."
The use of gold, though a very tiny amount, makes these new batteries expensive to manufacture. However, should the batteries be produced commercially, a more common metal like nickel could replace gold, Penner told Popular Science. But before this, the researchers still need build fully functioning batteries as well as learn more about how and why the technology works.