New England Patriots vs Pittsburgh Steelers Live Stream Free: Watch Online NFL 2013 Football (Start Time, CBS TV Schedule)
New England Patriots vs Pittsburgh Steelers Live Stream Free: Watch Online NFL 2013 Football (Start Time, CBS TV Schedule)
New England Patriots vs Pittsburgh Steelers takes place on Sunday in Week 9 of the NFL 2013 regular season, with the basement AFC North team, the Steelers, facing a big challenge against the AFC East leaders, the Patriots. The game will start at 4.25 p.m. ET and can be watched online through free live stream (details below).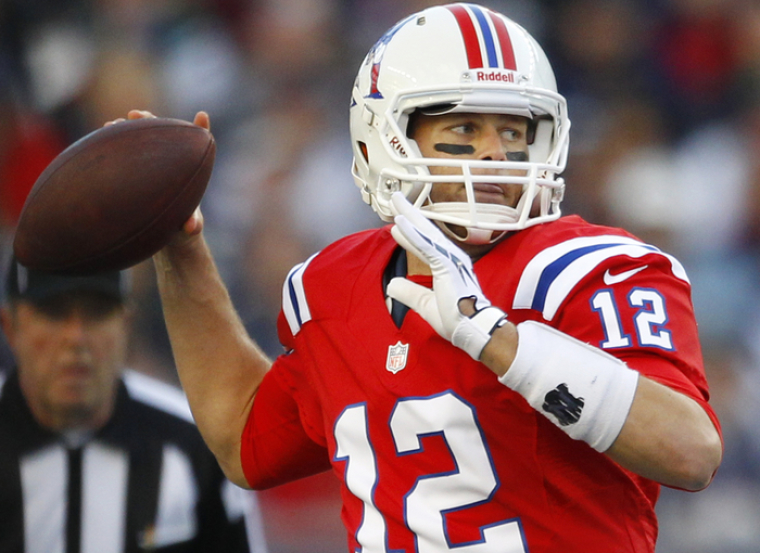 The Patriots bounced back well from their shock 27-30 loss to the New York Jets in Week 7, and last week they comfortably defeated the Miami Dolphins 27-17. Today's game will be their last before a Bye Week, and then they will go on the road to meet the Carolina Panthers before hosting Peyton Manning and his Denver Broncos.
The Patriots are not having their best season by a long chalk, but they have managed to keep winning despite at times lackluster performances. Many are waiting for their luck to run out, but winning is a habit, and the Patriots seem to have that habit. At 6-2 they are well in command of the AFC East and heading for the title and the postseason spot.
Tom Brady will not have been overly satisfied with his performances so far this season, but if this is the Patriots with a misfiring Brady, and a slightly mixed up team, then if they can get Brady firing on all cylinders and the rest of the team working together more efficiently then everyone has something to fear in the playoffs against them.
Brady is 171 of 307 for 1,824 yards and 9 touchdowns.
The Patriots have been rocked by the injury of defensive tackle Tommy Kelly, and he has been placed on a season-ending injury reserve list.
Meanwhile the Steelers lost narrowly last week against the Oakland Raiders, and will be hoping to cause an uset today.
New England Patriots vs Pittsburgh Steelers will start at 4.25 p.m. ET and can be watched on TV on the CBS network or online through free live stream by clicking here.
Pittsburgh Steelers vs New England Patriots WEEK 9 NFL PREVIEW, 11/3/13