New York Knicks vs Dallas Mavericks Live Stream Free: Watch Online NBA Basketball (8.30PM ET)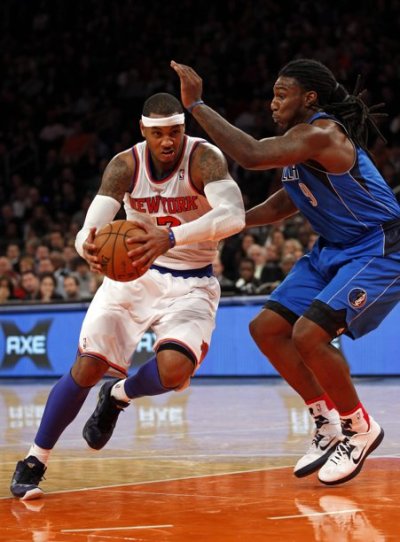 The New York Knicks will take on the Dallas Mavericks on Wednesday night with Jason Kidd likely to get a hostile reception as he returns to the Mavericks in the hope of helping the Knicks continue their best start in 40 years. The game is scheduled to tip off at 8.30 p.m. ET and can be watched online through free live stream via the link below.
Some will remember Kidd for helping the Mavericks claim their only NBA title two seasons ago, however, Dallas owner Mark Cuban and the Mavericks' fans may not be in the mood to give him a warm welcome. Many remember him leaving the Mavericks via free agency when he signed a three year, $9 million contract with the New York Knicks.
At the time Cuban rebuked the move and questioned the loyalty of the player. He also stated that Kidd's jersey would not be retired by the Mavericks despite his contributions to the NBA title.
The Knicks are currently on an amazing run and come into this game with an 8-1 record, something which they have only achieved twice before in their history. On both those occasions in 1969-70 and 1972-73 they went on to win their only championships.
Earlier this month the Knicks beat the Mavericks 104-94 at Madison Square Garden, and in that game Kidd managed to claim six points, three assists and three steals.
Kidd said, "I think we believe in one another. I don't want to say it's a surprise. I think with the knowledge and the understanding of the game and the principles that (coach Mike Woodson) has put out for us, I think guys have picked it up quickly and it's kind of fun."
New York Knicks vs Dallas Mavericks tips off at 8.30 p.m. ET and can be watched online through free live stream by clicking here.