New York Nanny Sentenced to Life In Prison After Murdering 2 Children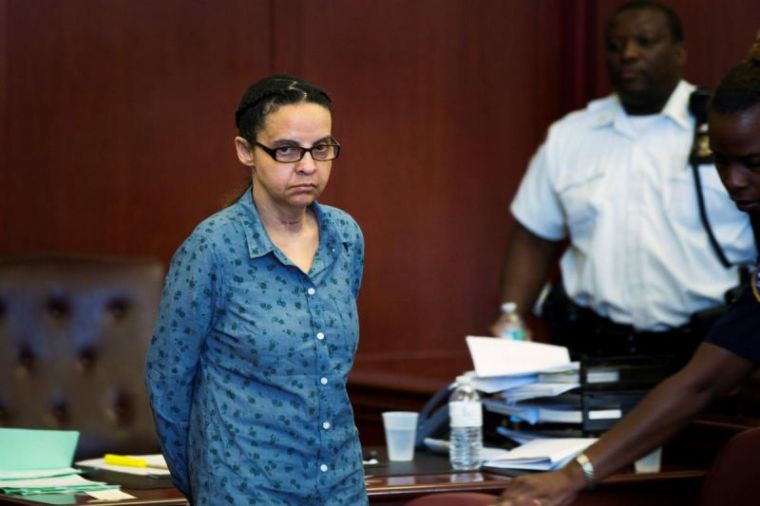 A Manhattan nanny has been sentenced to life in prison with no possibility of parole for murdering two children she was supposed to look after.
Yoselyn Ortega was convicted for two counts of first-degree murder and two counts of second-degree murder in April after stabbing to death 6-year-old Lucia "Lulu" Krim and 2-year-old Leo Krim in their Upper West Side home in Manhattan in October 2012.
Ortega had pleaded insanity, but the jury rejected her defense. Before dropping her verdict, Manhattan District Attorney Cyrus R. Vance Jr. described her as "pure evil" for cutting short the life of the innocent Krim siblings and violating the trust of a family in the "most horrific way imaginable."
As she addressed the court, Ortega said she is "very sorry for everything that happened" and that she seeks "a great deal of forgiveness." According to BBC, the 56-year-old was visibly shaken as she expressed her regret. "My life is in the hands of God," she went on to say.
The mother of the victims, Marina Krim, recounted the horrific tragedy during the harrowing two-month trial. She had Ortega take care of Lucia and Leo while she took her third kid Nessie, who was 3 years old at the time, to a swimming lesson at a nearby YMCA.
The Krim matriarch was supposed to meet up with the nanny and the kids for Lucia's dance class that afternoon, but they did not turn up. The concerned mother went home to discover the lifeless bodies of her kids. She also found Ortega sitting on the bathroom floor, stabbing her neck in what appeared to be a suicide attempt.
When the police arrived, Mrs. Krim was screaming and crying hysterically as she cradled little Nessie. The father, Kevin Krim, was at the John F. Kennedy International Airport on his way home from a business trip when he was informed of the tragedy.
"I just wanted to wake up from this nightmare that I knew wasn't a nightmare. It was real," Mrs. Krim told the jury. "It's like a total horror movie," she added.
A native of Dominican Republic, Ortega had been working for the Krims for two years at the time of the crime. She lived in Manhattan with her son, her sister, and her niece.
Although the parents left the courtroom before the sentence was handed, they provided statements to the court with Mr. Krim calling her "an evil and utterly dangerous narcissist and a complete failure."
"The defendant set out to destroy what Kevin and I created and built: an inspired, happy, thriving family," Mrs. Krim said. "But she failed. What actually happened is the defendant destroyed her own family. She has destroyed the pride her family once felt. She has destroyed any sense of peace they'll ever have," she added.
Ortega's defense team argued that the nanny was being overworked and had become disgruntled. They also claimed she suffered from "chronic mental illness" and that she had a hallucination of the devil ordering her to kill the kids and herself. She was also revealed to have been struggling to pay tuition fees for her 17-year-old son.