NFL Free Agency 2018: Graham Gano Stays With the Carolina Panthers for Four More Years
NFL Free Agency 2018: Graham Gano Stays With the Carolina Panthers for Four More Years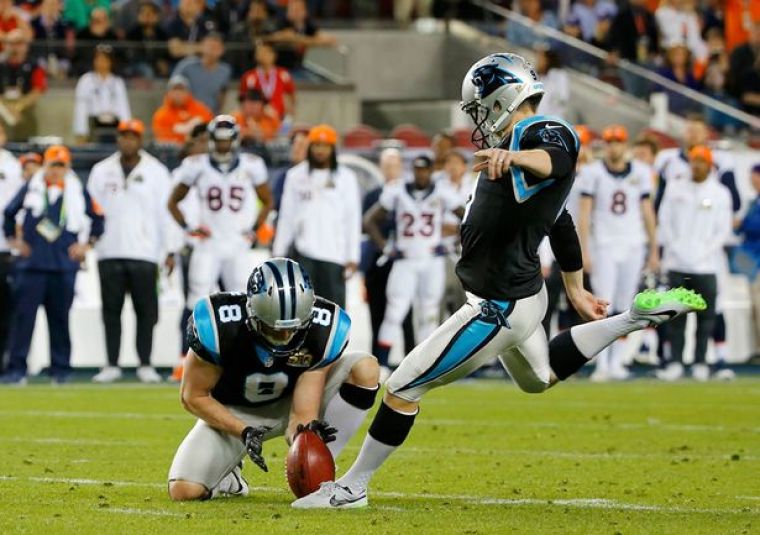 Many people were expecting the Carolina Panthers to place a franchise tag on Graham Gano, but both parties have instead signed a four-year contract just recently.
Gano, who had already played for the Panthers for the last six seasons of the National Football League, was one of the veterans to hit the free agency this month. However, that status did not last long as he and the Panthers eventually signed the papers that would keep him in Bank of America Stadium for the next four years.
The signing happened shortly before the 4 p.m. franchise tag deadline happened on Tuesday.
"We've been excited to see what was going to happen. I just spent a lot of time with my family, playing with my kids at home, trying not to really think about it too much," Gano said, according to the Panthers' official site.. "I've got a great agent and I knew things would work themselves out."
The player added: "(I'm) definitely excited to be able to move back into the locker and call this home for four more years."
For the past six seasons with the Panthers, Gano made 151 successful field goals out of 177 attempts. However, a quick look at his career stats sheet immediately pointed to a lackluster season 2016 after only making 78.9 percent (30 out of 38) successful field goals.
On a positive note, Gano obviously bounced back by finishing the 2017 season with an almost perfect field goal percentage. The 30-year-old kicker was able to score 29 out of 30 field goals at the time, making it his best NFL year yet.
Gano's performance in the 2017 season was probably one of the driving factors for the Panthers to work on keeping the kicker in their team. Fortunately for them, they were able to do it without needing to bring out their one-time-use franchise tag.
Meanwhile, the Panthers general manager, Marty Hurney, agreed that season 2017 had been one of the best years for any kicker in the league. He also told the Charlotte Observer that Gano had been "very productive" for the past six seasons he had played for the organization.
"To solidify that position, which let's be honest - he's the guy that's in position to win games for you - I think it was very important for us to get him signed and in the fold for four years," Hurney added.