NFL News: Frank Reich Returns To Indianapolis Colts as New Head Coach
NFL News: Frank Reich Returns To Indianapolis Colts as New Head Coach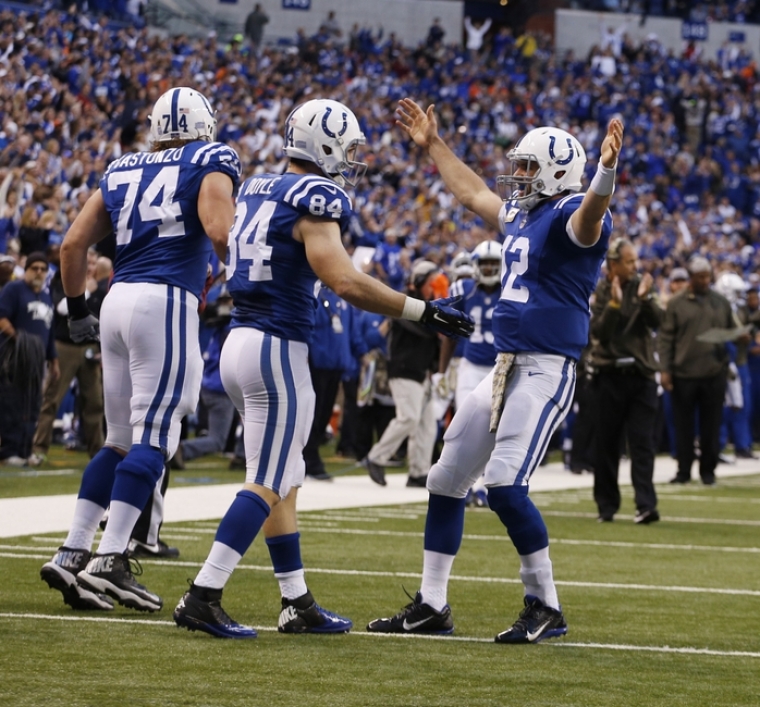 Frank Reich will be reunited with National Football League franchise Indianapolis Colts as its new head coach.
After the slight fiasco that the Colts had to deal with following Josh McDaniels' sudden decision to stay with the New England Patriots, the team finally found its new head coach.
On Sunday, the Colts confirmed that they had reached an agreement with Reich, making him their head coach reportedly for the next five years.
In a press release, Colts owner and CEO Jim Irsay said: "Frank has all the ingredients of a successful head coach: intelligence, innovation, character, organizational and leadership skills, and a commanding presence."
Meanwhile, Colts general manager Chris Ballard is confident that Reich "will demand excellence from our players on and off the field."
Shortly after it was confirmed that McDaniels would no longer pursue his agreement with the Colts, Reich's name was included as a potential pick for the Colts' next head coach for a number of good reasons.
Among other potential candidates, Reich was one of the NFL coaches who has had a history with the Colts and had served as the organization's offensive coaching staff assistant (2008), quarterbacks coach (2009-2010), and wide receivers coach (2011). It is also important to mention that these were the first coaching jobs Reich took in the NFL.
Meanwhile, apart from Reich's previous working relationship with the Colts, it was said that his contributions to the recent Super Bowl LII victory of his previous team, the Philadelphia Eagles (where he served as offensive coordinator), was one of the main reasons why he was eventually selected as the Colts' head coach and why he was one of the best picks the Colts have.
Indy Star also commented that Reich's prowess in directing a team's offensive moves will be a major advantage in strengthening the Colts' game for the next season, even referring to Reich as a "quarterback whisperer."
Meanwhile, even his former team, the Philadelphia Eagles, showed nothing but support for Reich's new and bigger coaching responsibility.
In a statement, Eagles head coach Doug Pederson said: "Frank is a tremendous coach and very deserving of this opportunity. He was a valuable member of our staff and we have all benefited from working with him over the last two years. ... We could not be more excited for him as he takes this next step in his career and we wish him and his family all the best."
The Colts are expected to hold a press conference on Tuesday to formally introduce Reich as their new head coach.