NHL Trade Rumors: Patrick Maroon Doesn't Want to Move From Oilers to Bruins
NHL Trade Rumors: Patrick Maroon Doesn't Want to Move From Oilers to Bruins
The Boston Bruins want Patrick Maroon on their team. The NHL has its eye on the forward from Edmonton just two weeks before the NHL trade deadline.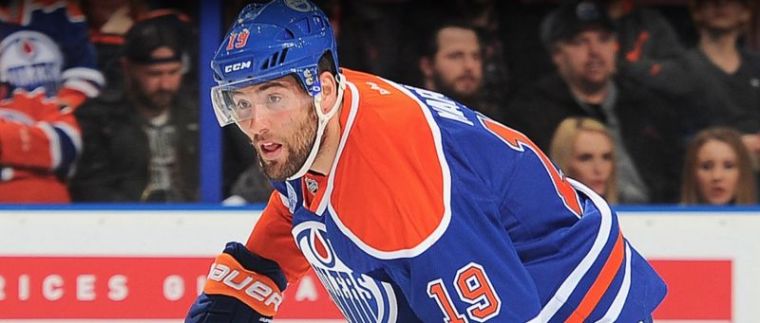 Sources told NBC Sports that the Bruins have been actively seeking its options as the deadline nears. The Oilers' VP of hockey operations, Craig MacTavish, apparently met with some executives from the Bruins.
MacTavish was in Boston during Bruins' game against the Sabres over the weekend. Reports also cited that Bruins personnel head John Ferguson already had a chance to scout Edmonton players in previous games.
NHL insiders consider Maroon as a big trade piece. The 29-year-old achieved 13 goals and 27 points in at least 52 games this season alone. He's also set to become an unrestricted free agent by the end of the season.
Analysts say that Bruins need someone like Maroon to lead the charge. At the moment, the Boston hockey team wants to build up its wing.
But as rumors of Bruins on interest in Maroon surfaced, the player made it clearer he has no plans of going anywhere. The NHL trade might be taking a toll as Maroon appeared distracted in his last game.
"I need to get going, I need to be better," the forward said. "I have to play my game. I can't let them think that I'm fading away," he added. "I have to find ways to get my game going again because I want to be here."
NHL fans also want Maroon to stay with the Oilers in an informal poll. They speculate that the Edmonton team won't give him up so easily since he's still scoring big points for the team. If the Oilers push through with the trade, however, there's a good chance that the team will still snatch up Maroon and sign him up by summer.