NHL Trade Rumors: Winnipeg Jets Might Pursue Top Forward as Trade Deadline Approaches
NHL Trade Rumors: Winnipeg Jets Might Pursue Top Forward as Trade Deadline Approaches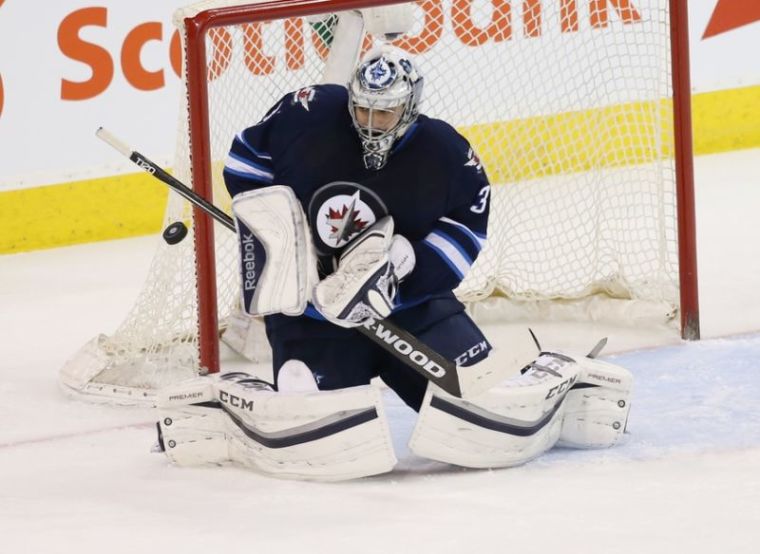 With a little over a week left before the National Hockey League's trade deadline arrives, the Winnipeg Jets are reportedly set to pursue a strong forward player.
Hockey analyst and retired professional player Nick Kypreos recently commented that it would not be surprising to see the Jets going after a "top-six forward" when they shop for possible trade or rentals before the deadline.
In his recent appearance at "Hockey Night in Canada," Kypreos said (via Sportsnet): ""In a perfect world, they'd still like to maybe find someone on the left side that can go in there with [Mark] Scheifele and [Blake] Wheeler."
While the teams are generally keeping their cards hidden, Kypreos suggested that the Jets might also consider shopping for a deal with right wing player Rick Nash. "I don't know whether or not that would fit in with where he is in his list of teams that he'd want to go to. But that's the type of guy I think that Winnipeg would be looking at," he explained.
Nash currently plays for the New York Rangers and has so far made 17 goals, 10 assists, and 27 points in the 58 games he played in the 2017-18 NHL season.
Needless to say, the upcoming trade deadline is a crucial event for NHL franchises with the looming playoffs season. Because of this, fans can expect interesting trade deals to be signed in the coming days as teams attempt to maximize these opportunities to boost their chances to advance in the league.
The Winnipeg Jets is currently one of the top three teams in the Central Division of the NHL Western Conference with 33 wins and 15 losses. Being in a strong position going into the next round of matches, the Jets are likely to show aggressive moves in the trade market to seal their chances not just for the playoffs but also with a Stanley Cup win in mind.
The NHL trade deadline is on Feb. 26.