Nina Dobrev Leaving 'The Vampire Diaries,' Did Ian Somerhalder Ask Ex-Girlfriend to Stay on Show?
Fans of "The Vampire Diaries" were devastated upon learning that Nina Dobrev, one of the central characters of the show, will be leaving the hit CW series after its sixth season.
Dobrev took to Instagram on Monday, April 6 to share the news. The actress posted a picture of her with show creator Julie Plec and captioned it, "I always knew I wanted Elena's story to be a six season adventure, and within those six years I got the journey of a lifetime."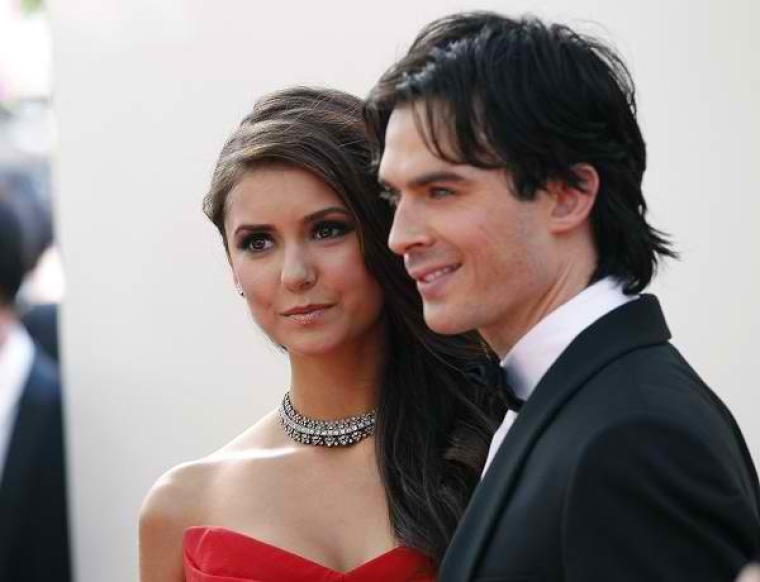 It was reported that her co-star and ex-boyfriend, Ian Somerhalder, asked her to stay for one more season on the show, not because he's in love with her — he's currently engaged to "Twilight" actress Nikki Reed — but because of professional reasons.
According to a source from Hollywood Life, the actor met with Dobrev and "pretty much begged her not to leave."
"Although her leaving does make things easier for him personally, he knows how important Nina is to the show," the source said. "'The Vampire Diaries' worked because of the chemistry and tension between him, Nina, and Paul [Wesley]. The love triangle was what fans responded to. Without Nina, Ian is very concerned with the direction the show will take."
Though it was speculated that Dobrev was leaving the show because she couldn't handle working so closely with her ex-boyfriend anymore, multiple sources working on the show told E! News that Dobrev and Somerhalder have had no issues working with each other, despite their romantic relationship ending in 2013. The insiders also said that they have never seen any awkwardness between the pair behind the scenes.
In an interview with E! News back in January, the actress said that she enjoys working with Somerhalder.
"If you're with someone for that long, obviously, there's the qualities in them you enjoy, and it doesn't change because you're not together anymore," she said of the actor. "I have an enormous amount of respect and love for him and everyone. It doesn't change. It shouldn't. Otherwise, why were you with them?"