Occupy DC Protester Tased: Tensions Escalate as Monday's Eviction Nears?
A protestor has been tased and eventually arrested in the Occupy DC encampment apparently after an argument with the police broke out and escalated.
The arrested individual responded with anger when police entered his tent to give him a flyer informing the city's ban on camping overnight in McPherson Square and Freedom plaza and the schedule to enforce it beginning on Monday January 30 at noon, The Washington Post has reported.
The protester responded in defiance by tearing up the flyer and following the police to tear down the others they were handing out. The atmosphere soon escalated and concluded in policemen pushing him to the ground and shocking him with a taser.
The media news outlet reported that the protestor known as "Lash" was seen vomiting and passing out to which other protestors demanded the calling of an ambulance. However, he was instead taken away by another vehicle.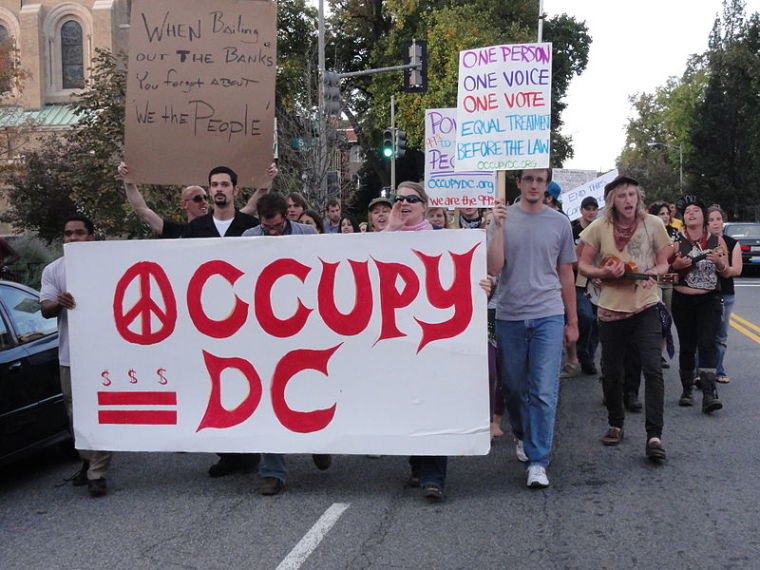 The Occupy DC movement began on Oct. 1 with a non-partisan group of people protesting at Washington D.C.'s McPherson square. This movement's aims include reorganizing economic and political policies in order to re-shift the nation's interests and power to the 99 percent of the population away from the wealthiest 1 percent.