OnePlus 5/5T Issues: Users Need To Ship Their Devices To OnePlus For The HD Streaming Fix
OnePlus 5/5T Issues: Users Need To Ship Their Devices To OnePlus For The HD Streaming Fix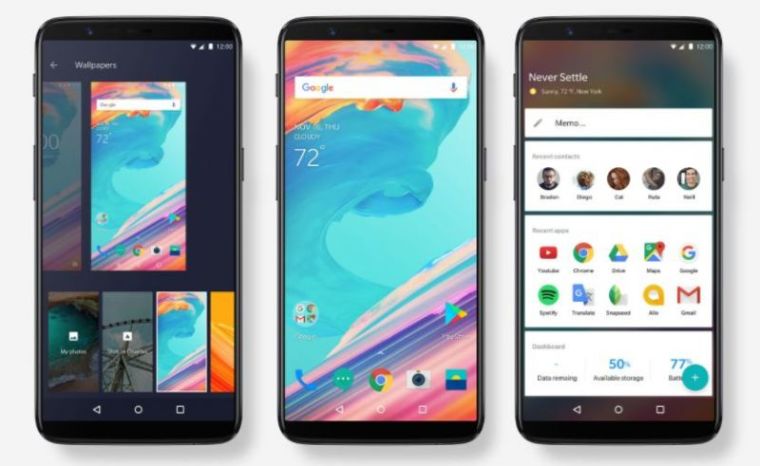 OnePlus has already found a solution for the High-Definition streaming issue on OnePlus 5 and 5T but there is a catch - users will have to ship their smartphones to the company so it can be fixed.
After over a month since many users have discovered the issue, OnePlus announced that it had already come up with an update that would allow both the OnePlus 5 and 5T devices to stream Netflix contents in HD.
Unfortunately, according to a statement from OnePlus community manager David Y., the update will not be available via an over-the-air installation.
"Due to the security processes involved with updating the devices, we can only deliver the update via a physical connection from an authenticated PC," OnePlus explained.
In this case, the only way to install the Netflix HD streaming fix is by sending the affected smartphones to OnePlus. The company assured its customers that a "process" has been put up to carry out the update installations, and devices that will be sent to them should be returned within five working days.
The inability to stream in HD was first discovered in early December 2017 or shortly after the market release of the OnePlus 5T. In a community forum thread, one user posted that the issue was due to the missing "Widevine L1 Certification required to be able to watch HD content from DRM protected services" and these include streaming sites like Netflix, Amazon Prime, and Google Play Movies. While YouTube also used the Widevine DRM services, it was determined earlier that the platform was not affected.
Meanwhile, OnePlus promised that it was going to pay for the shipment costs but not for all OnePlus 5 and 5T users worldwide. The company said that because of its efforts to "streamline this process as much as possible" they can only cover the shipping fees for users who are based in their "service regions," including North America, Europe, India, and China.
Many customers will think that going through all these procedures to install an update is a stretch. However, Android Police explained that this was most likely due to the policies of Google's Widevine DRM. One of the security levels that the Widevine DRM offers includes an encrypted keybox that "must be installed in the factory or delivered to the device using an approved secure delivery mechanism."