Oprah Attack: Rae Dawn Was Right About Oprah Working in the Field Says Father, Tommy Chong
Comedic actor Tommy Chong has defended his daughter Rae Dawn after she was accused last week of making racist remarks about Oprah.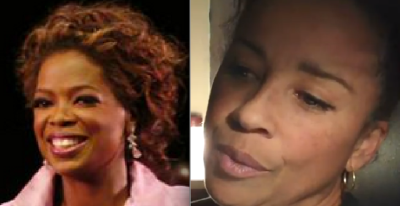 After a slew of other insults, Rae Dawn Chong said in a radio interview last week that Oprah would likely have worked as a slave in the field had she been born 50 years ago.
"If you look at the way [Oprah] looks, she looks like 60 years ago she would have been a house keeper luckily. She would have not been a house n----- she would have been a field n-----," Rae Dawn said during the radio interview.
She received a backlash of criticism after making the remarks, but her father believes that she made an accurate statement.
"If you think of what [Rae] said, she said back in the day Oprah would be working in the field because shes not that beautiful ... whereas if you're beautiful, you're part of the master's bedroom," he told TMZ Thursday.
Rae Dawn included insults about how Oprah was not attractive, stating that it was the talk show hosts greatest ambition to be regarded as beautiful.
"Shes so enormously insecure. If you wanna distill Oprah Winfrey down to like her most basic components. She wants to be beautiful," Rae Dawn said last week. "Imagine being [Oprah]. She has all of the world. All the power in the world ... and she only wants something that is only chemical, purely impossible."
But despite how cruel Rae Dawn's comments appeared, Tommy Chong suggested that Oprah likely would have taken them in stride.
"Knowing Oprah, she would probably read [Rae's comments] and just chuckle and probably agree with Rae Dawn ... she probably would be working in the field," he said. Although he added that Oprah wouldn't stay working in the field for long thanks to her "charm and intelligence."
Here is a related video:
Rae Dawn Chong Attacks Oprah Winfrey In Recent Interview