'Outlander' Season 3 Release and Cast Members: Roles for Young Ian and Lord John Grey Unveiled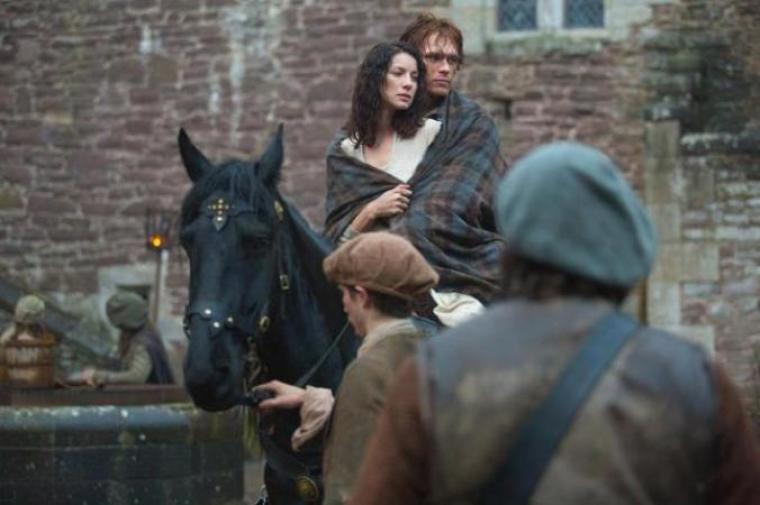 "Outlander" Season 3 will include Young Ian and Lord John Grey's characters.
It has been reported that the cast to play the characters for Young Ian and Lord John Grey have been named. Oscar Kennedy will portray Lord John Grey's younger version. His character was revealed quickly during the second season.
Grey is said to be an important character in season three, much like he is popular in the book "Voyager." This book is the basis of the series.
Showrunner Ronald D. Moore confirmed that John Grey's character is talked about in the third book and thus, giving the character more exposure into the third season.
New chapter
Season 3 has also been reported to be a new chapter with much travelling and adventure. This also means that the cast will also have to constantly move from one place to another.
The adventure will bring in an adult John Grey and an adventurous Young Ian, son of Ian and Jenny (Jamie's sister).
John Grey's character is famous among Gabaldon book readers. In fact, the author made a spinoff later on about the character in another book series. However, Grey's character will not be completely extracted from the spinoff and a lot of his character will be visible in the upcoming season.
Who are the other characters coming to the show?
Meanwhile, the showrunner of the series, Ron Moore, expressed his excitement about the characters to be revealed in the third season. He even stated that he is looking forward to see Young Ian and Older Fergus.
The third season will also be an exciting reunion for Claire (Caitriona Balfe) and Jaime (Sam Heughan). They will discover each other and fall in love all over again.
Plot details
"Outlander" is based on the novel by Diana Gabaldon and is about time-travel. The series is produced by Sony Pictures Television and Left Bank Pictures for Starz. The series has been renewed for the third season which will be an adaptation of the book series "Voyager."
Starz has yet to provide viewers a release date for the third season.