Parent Fights for Child's 'Right' to Be Gender Neutral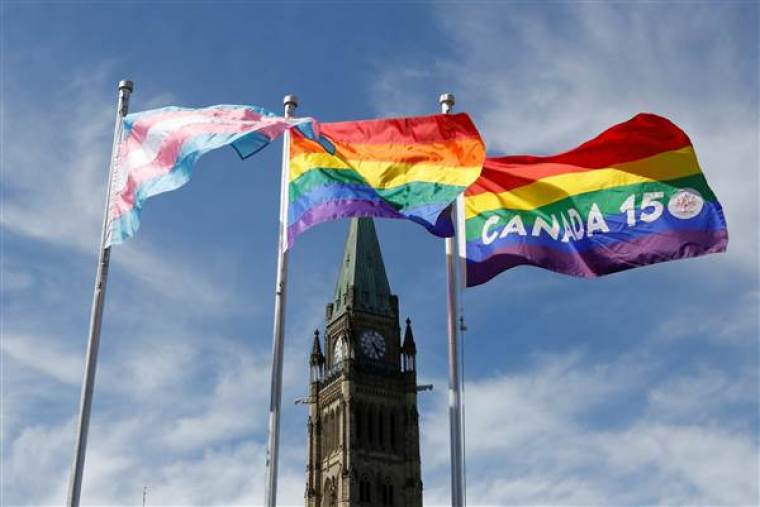 A transgender parent in Canada is fighting for the right to have their child issued a birth certificate with no gender specified. Kory Doty who identifies as a "non-binary trans person" who doesn't identify as either male or female (and prefers to use the pronoun they) intends to bring up their child as gender-neutral.
Doty of Slocan Valley in British Columbia refused to allow their child's gender to be assigned as they believe assigning a child's sex at birth is a human rights violation. "Right now they're just a baby," they said, adding that choosing to assign a gender for oneself or another child is fighting the natural law.
Doty gave birth to Searyl Atli and is complaining that the province refuses to issue a birth certificate with no gender on it. To allow them to access medical services, the child was issued a gender-neutral health card last month where the letter "U" is placed for the sex to mean "undetermined" or unassigned."
One argument governments often use against omitting gender on official documents is the need to keep gender data as part of their vital statistics. But the province and the federal government passed bills to include "gender identity and expression" in the Human Rights Code.
This is not the first instance that the LGBT movement in Canada is attempting to put transgenderism to the extreme. Last month, Ontario passed a law requiring parents to recognize the gender preference of their child; otherwise, the state will take away the child.
Moreover, the law mandates that child protection services will consider only the child's own "creed" or "religion" when assessing the best interests of the child. "I would consider that a form of abuse, when a child identifies one way and a caregiver is saying no, you need to do this differently," said Michael Coteau, the minister of Child and Family Services.