Pastor Who Survived 6 Gunshot Wounds Forms Prayer Group to Stop Gun Violence in Kentucky Hometown
The Reverend James Mathis was shot six times—three bullets piercing his chest, one hitting his stomach, one on his left leg and another one on his right hand.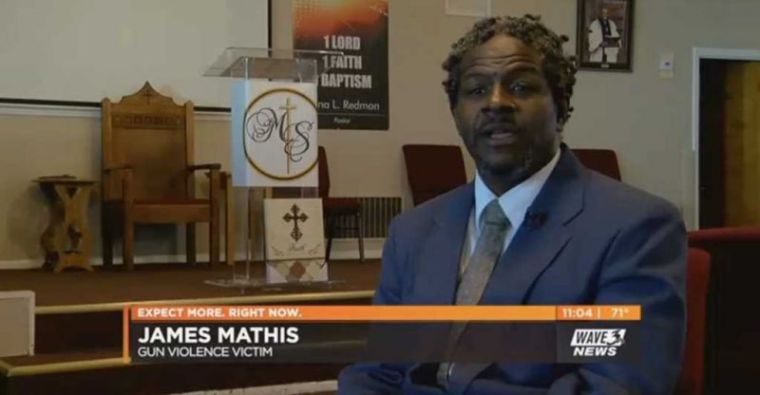 But with the grace of God, the pastor miraculously and quickly recovered from his multiple wounds, leaving the hospital where he was rushed after just four days of confinement, WAVE 3 News reported.
Mathis, who is in his 50s, said he believes God kept him alive for a reason: to use his experience as an inspiration for people to band together to stop gun violence, a major problem in his hometown of Louisville in Kentucky.
Mathis and another pastor, Gena Redmon at Mt. Sinai A.O.H Church of God, have agreed to form a 90-day prayer group targeting violence in Louisville, where such violence has increased dramatically, Insider Louisville reported.
Mathis and Redmon are encouraging people to sign up for half-hour periods to pray for the violence to stop in Louisville.
"Police can only do so much," Redmon said. "But what we need ... is for everyone to come together as a community to solve this issue."
The Mt. Sinai A.O.H Church of God prayer group will start on May 23.
Mathis recalled the events that day, April 19, when a gunman broke into his home and shot him six times.
"His motives were to rob me," said Mathis, who still managed to get out of his house to call for help.
The pastor recalled his thoughts after the shooting. "I felt the blood and my mind was thinking 'find help'," he said.
Fortunately, Mathis said he found a man on Dixie Highway who called for police assistance.
"I saw the lights of the Shively police coming very fast toward me, and amen, it seemed like God said 'just go ahead sit down'," the pastor told WAVE 3.
At the hospital, the doctors told him that none of his vital organs were hit by the bullets.
"I know God saved me that day," Mathis said.