Paul George Says He's 'Happy' With OKC Amid Uncertain Future With Current Team
Paul George Says He's 'Happy' With OKC Amid Uncertain Future With Current Team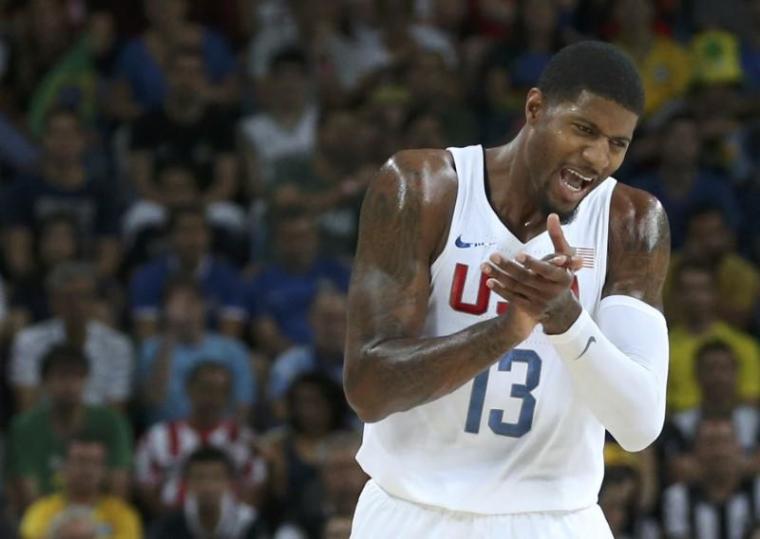 The recently concluded trade deadline of the National Basketball Association reminded fans of the uncertainty in Paul George's future with the Oklahoma City Thunder. However, the player said he is happy with his current team.
In an interview with USA Today, George said: "I'm happy here. I'm happy with this group." The five-time All-Star player added that the OKC was a "great organization" but he made it clear that it did not mean he had already decided to stay with the Thunder beyond their current contract that ends ahead of the offseason.
George also revealed that he had not decided yet whether he was going to sign with the Lakers in the summer. "I don't know if whether I'm going to LA, or what I'm going to do this offseason. But I can say I am happy about being here. I'm happy with playing with Russ, happy with playing with Melo, and this organization. This front office has shown what they can do to go get pieces and how active they are about winning," George added.
Before heading to the OKC last offseason, there were rumblings that George had strongly preferred to play for the Los Angeles Lakers as it would also signify his comeback to his home state. George was born in Palmdale, California, and it was also where he built his pre-NBA career.
While George agreed that professionally playing for a California franchise was "a dream come true," he said reports about his desires to sign with the Lakers have been "overstated."
On the other hand, the Lakers -- both its officials and fans -- have been pretty vocal about wanting to have George on the team.
During an appearance at the "Jimmy Kimmel Live!" show, Lakers president Magic Johnson joked about how he would interact with George once they randomly meet outside a basketball event at the time when the player was rumored to soon play for the L.A. organization.
Meanwhile, the Lakers were sanctioned with a $500,000 fine in 2017 for violating the league's anti-tampering policy after a private investigation found that Lakers General Manager Rob Pelinka reportedly reached out to one of George's representatives when the player was still with the Indiana Pacers.
On Thursday, the Thunder faced the Lakers at the latter's home court. Even though George was wearing the opposing team's uniform, the crowd in Staples Center did not hesitate to cheer for him when he was introduced and even chanted "We want George" at some point in the game.
Though George fired 29 points in the said game, the absence of Westbrook and Anthony took a toll on OKC and they lost to the Lakers, 81-106.