PAX East 2016: 'Uncharted 4' Plunder Mode Makes a Comeback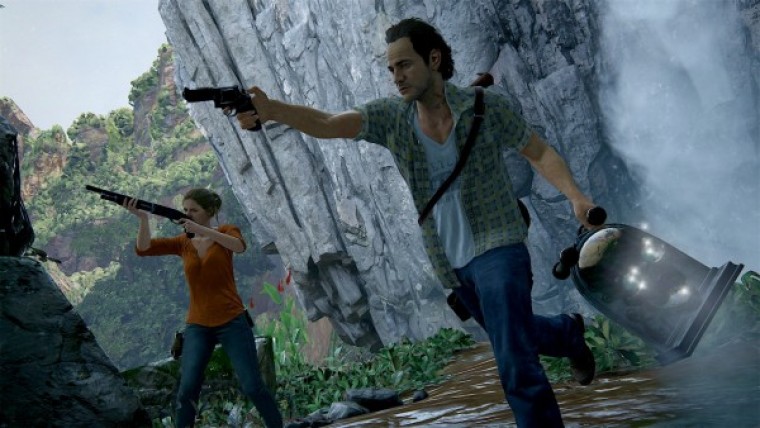 Developer Naughty Dog has announced a new multiplayer mode for "Uncharted 4: A Thief's End." It's called Plunder, and it's actually an updated mode from previous "Uncharted" titles.
Plunder is basically a Capture the Flag type of mode, explains Naughty Dog. However, instead of a flag, the mode makes use of an idol. Gamers who have played "Uncharted 2" or "Uncharted 3" will be familiar with Plunder.
However, Naughty Dog has made some changes to it for "Uncharted 4." First of all, the number of players in each team has been decreased. The mode will divide players into two teams, each with four players. So instead of 5v5, Plunder will feature 4v4.
"Given the number of mechanics that have been introduced into our multiplayer's moment-to-moment gameplay, Plunder at four vs. four is perfect and we hope fans that experience this mode at PAX East feel the same," Robert Cogburn, the game's lead designer, said in a post at the PlayStation Blog on Friday.
The objective of each team will be to find the idol on the map and bring it safely to a treasure chest. And along this line, the developer has removed the restriction relating to the player carrying the idol. Whoever is holding the idol can now traverse with it whereas previously they couldn't.
The developer also announced that those interested and who will be at the PAX East 2016 can come by their booth to experience Plunder firsthand. The PAX East 2016 is being held in Boston this weekend.
For those who will not be in Boston, Plunder will also be playable on three maps that will be available during the beta and multiplayer stress test. These maps are Island, Rooftops, and Madagascar City.
In addition to the new mode, Naughty Dog also teased that they will be revealing something that "will please a lot of people" soon after the PAX East 2016.
"Uncharted 4: A Thief's End" will launch exclusively to the PlayStation 4 on May 10.