New York Knicks Owner James Dolan Looking to Hire Toronto Raptors' Masai Ujiri?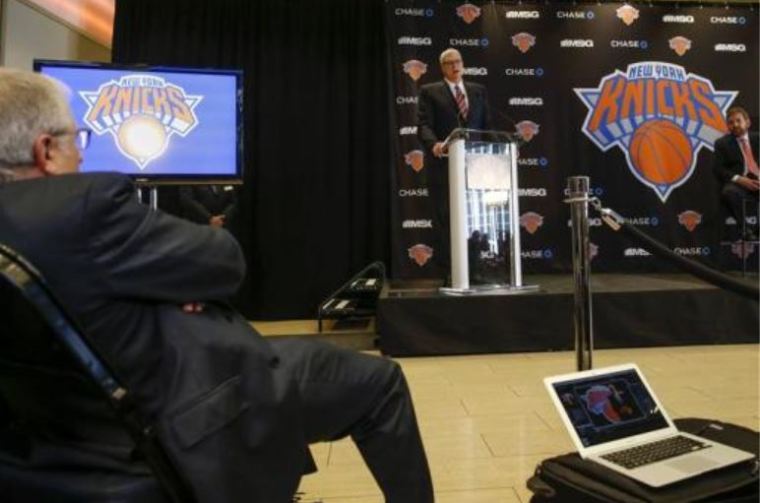 The New York Knicks and its president of basketball operations of three years Phil Jackson has officially gone their separate ways as of Wednesday morning, June 28. With the end of Jackson's tenure in the team, chairman James Dolan is looking to hire a new basketball executive as replacement.
According to Adrian Wojnarowski of The Vertical, Dolan is reportedly targeting Masai Ujiri, the current president of basketball operations of the Toronto Raptors, as the top contender to fill the spot that Jackson has been dismissed from.
Ujiri has signed a five-year extension worth more than $30 million with the Raptors last year, and so it remains unclear whether Dolan will get Ujiri to consider the possibility of transferring to another team and taking over the job that Jackson left behind. In order to make the NBA executive walk away from a lucrative, multi-year contract with Toronto, the Knicks may have to offer him a sizeable raise to get his attention, according to Slam.
While the New York Knicks has no official hire for the position of president of basketball operations, Dolan has revealed in a statement that Steve Mills will be the one to oversee the team during the free agency period.
"While we are currently evaluating how best to move forward regarding the leadership of the organization, I will not be involved in the operation of the team," Dolan said in his statement.
"Steve Mills, the team's general manager, will run the day-to-day business of the organization over the short term," he explained. "Tim Leiweke, who brings tremendous expertise and experience in sports franchise management from both Toronto and Los Angeles and is our partner in the Oak View Group, will advise and work with Steve on an interim basis to help develop a go-forward plan."
During Jackson's three-year stint as a basketball executive for the Knicks, the New York team has earned a record of 80–166. Jackson, on the other hand, made $60 million in the process even if he did not complete his five-year contract with the team.