Pittsburgh Steelers vs Cleveland Browns Live Stream Free, Watch Online NFL Sunday Football (1PM ET)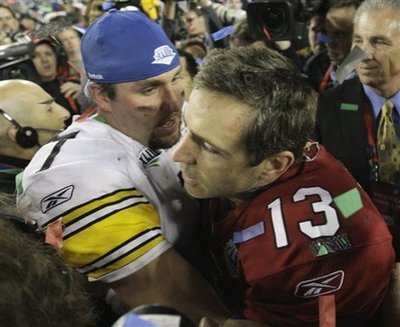 The Pittsburgh Steelers will clash with the Cleveland Browns on Sunday afternoon with Charlie Batch set to become the Steelers' third starting quarterback of the season after both Ben Roethlisberger and Byron Leftwich suffered injuries in recent weeks. That will be enough to give the slightly revived Browns some hope that they could cause an upset here today. The game will start at 1 p.m. ET and can be watched online through free live stream via the link below.
Pittsburgh come into this game in a bit of trouble, with many pundits suggesting if they cannot get Roethlisberger back to fitness soon they could blow their push for an AFC wild card spot. The Steelers currently boast a record of 6-4, and if Batch's 37-year-old arm can throw them to another win today then they would look like good contenders for the wild card spot many thought they had tied up a few weeks ago. However, a shock loss today would see the Steelers' season plunge into panic mode with a huge question mark placed over their postseason credentials.
Following Week 9 and 10 wins against the New York Giants and the Kansas City Chiefs respectively, the Steelers looked dead certs for the playoffs. However, injuries to their top two quarterbacks and a loss to the Baltimore Ravens in Week 11 has led to some beginning to wonder whether Pittsburgh's season is about to implode.
Especially since they are now calling upon Batch, who only threw the ball 24 times in total last season, and hasn't played any competitive part this season until now, some are predicting a recently more solid Browns could snatch this one.
Whether those doubters will be proven right or wrong, this game suddenly looks extremely interesting and has more than initially meets the eye. Recently the Browns have shown much greater fight, and although they've been unable to convert those performances into wins yet, they have pushed some big teams, such as the Dallas Cowboys and the Baltimore Ravens all the way. A weakened Steelers team that may be beginning to doubt itself could be susceptible to an upset today.
The Pittsburgh Steelers and the Cleveland Browns will come together for a 1 p.m. ET start, with the game being available to watch online via free live stream by clicking here.