Portugal vs. Sweden Live Stream: Watch World Cup Qualifying Second Leg Online Free
Sweden's World Cup dreams are riding on their performance at the Rasundastadion on Tuesday as Portugal looks to lock in their place in the finals.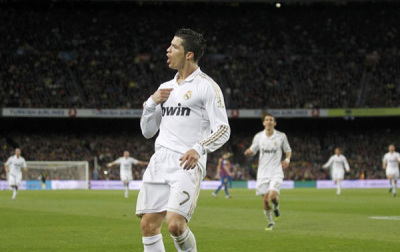 Portugal goes into the match leading 1-0 from the first leg. Christiano Ronaldo scored an amazing diving header that proved to be the only goal in a hard-fought match.
Ronaldo was also able to win a number of free-kicks during the first leg, but Sunderland midfielder Sebastian Larsson told media in Sweden that focus will be on Howard Webb just as much as the players on the pitch.
"We have an English referee now so we can probably go in a bit harder. I do not think he is going to fall for the same tricks so easily," he said. "Howard Webb is used to refereeing where the game is a little more physical. He's a great referee, too, which is important for such a big game."
Larsson is sure that the appointment of the English referee will play a factor during the second leg and could be key to Sweden's hopes of making the finals in Brazil next summer.
With this match being a must-win, Larsson feels that Sweden should keep it tight at the back but with a focus on playing higher up the pitch.
Much has been said about how little of the ball Zlatan Ibrahimovic saw during the first leg and the poor service he received from the flanks.
That has led to calls for 37-year-old midfielder Anders Svensson to start the second leg in order to deliver better quality in to the box for the Paris Saint-Germain forward.
Ibrahimovic, 32, is possibly looking at his last chance to play in a World Cup final and he is confident that Sweden will be able to make it through.
"We've got the measure of them now, and that's an advantage," the forward said. "It's the last game before the World Cup now. Get behind us and we'll make it."
Kick off for the match is at 2:45 p.m. ET and can be watched online here.
Portugal vs Sweden 1-0 All Goal & Highlights World Cup Qualifiers ~ Cristiano Ronaldo Goal vs Sweden