PS4 News: Unreal Engine 4 Demo Graphics Show Off System's Power (VIDEO)
News of the PS4 excited fans of the Sony console, but one of the early demos shown for the system was underwhelming because the graphical jump is not as large as in previous generations.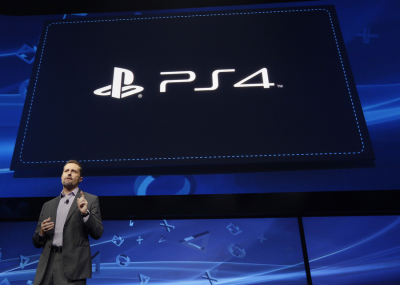 The graphical jump from PS3 to the next generation PS4 did not seem as significant as the jump from PS2 to the PS3. A new demo for Unreal Engine 4 still demonstrated the system's power, however.
"The absolutely stunning Unreal Engine 4 tech demo released a few months ago has made its debut on PS4, showing us just what the console will be capable of," wrote Pocket-lint's Hunter Skipworth. "As for the demo itself, it is nothing new, but the fact that PS4 can manage it is stunning."
This demo was recently shown at GDC from a hidden PS4 console, so no one has actually seen what Sony's new hardware will look like.
Various elements seen in the demo including lightning, particle effects, lava, and wind require great power to look as beautiful as they do. This shows that the PS4 has a lot of potential in the graphics department.
GameStop had some good news for Sony last week when it stated that the PS4 will be in high demand when it launches.
Tony Bartel, the president of GameStop, has stated that there is strong purchase intent for the PS4 based on the fact that 900,000 of the retailer's customers have already signed up for early information on the console, according to a report from Games Industry International.
He also stated that GameStop believes demand will far outpace supply within the launch window. 34 percent of people queried by the GameStop's consumer research expect to purchase a PS4 in the coming year, according to the site. The interest for the Sony console is higher than any other hardware at this point.
Unreal Engine 4: Real-Time PS4 Tech Demo