Queen Latifah Adoption Plans Confirmed: 'Give Me a Year'
Queen Latifah told Barbara Walters on "The View" Wednesday that not only is she serious about her adoption aspiration, but she has already started the process.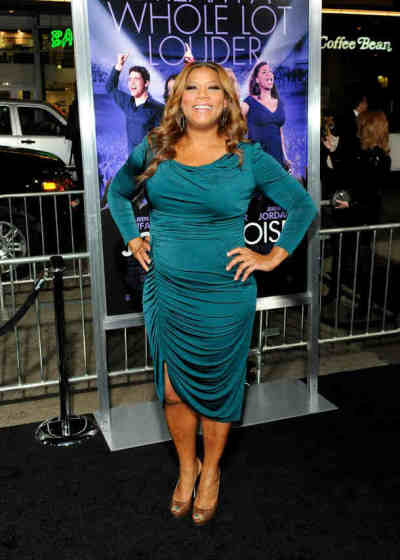 Walters asked the multi-talented Queen Latifah, who not only has a Grammy Award but has also been nominated for an Emmy and Academy Award, if she's serious about adoption. "I'm actually kind of working on that," the singer/rapper-turned-actress replied.
Latifah has previously shared that she would like to be a mother and has been interested in adoption since she was a teenager. But it was when she watched an inspiring TV movie that she decided to really kick start the formal process.
"I think I saw one of those specials … you know those movies of the week," said the "Joyful Noise" actress. "And it was like – and I just always wanted to bring a child home."
When pressed further, she said, "I'm totally serous, so if you got a kid that you don't [want], just give me a year – let me set up camp and send me the kid! But no, no totally."
The 42-year-old's latest movie is "Joyful Noise," in which she co-stars with country powerhouse Dolly Parton in a musical about two competing choir directors in a small Georgia church. The film was heavily promoted to a Christian audience with all its God-praising gospel music, and even includes a scene where the troublemaking grandson of Dolly Parton's character returns to church and changes his life.
Queen Latifah has also starred in "Chicago," which earned her an Academy Award nomination for best supporting actress, "Hairspray," and "The Secret Life of Bees," among many other films.
Queen Latifah Denies Coming Out Of The Closet