'Zombie Army Trilogy' Release Date: Rebellion Developments Announces Launch
'Zombie Army Trilogy' Release Date: Rebellion Developments Announces Launch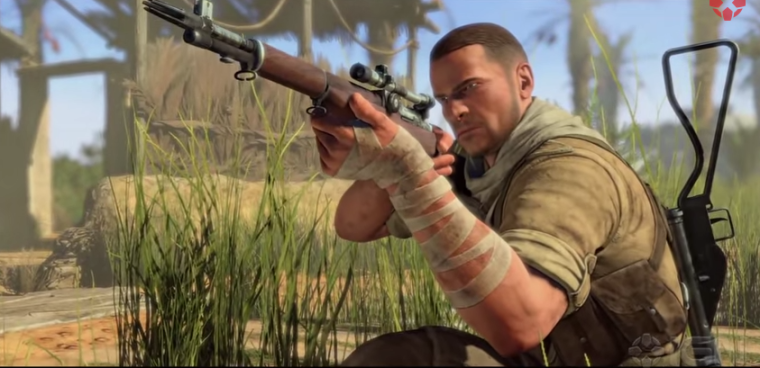 "Zombie Army Trilogy," which is a compilation of "Sniper Elite" spin-off games is set to arrive on March 6.
The set will include "Nazi Zombie Army" and its sequels in a remastered version. There is also a third installment added in the set. The upcoming game can be played in a cooperative mode with eight new characters that included four females, International Business Times reported.
Video game creator Rebellion Developments creative director Jason Kingsley answered common questions from fans. The team is bringing the game into consoles aside from PCs since they wanted to develop a new way in creating the game. Kingsley shared that the team enjoyed putting in the technology from "Sniper Elite" games and integrating it to a four-player cooperative game.
In addition, the development of "Zombie Army Trilogy" was not an easy task. The creative director described it as a "whirlwind" experience. The team waited before the consoles could fully support the technology of the game similar to PCs, Playstation.Blog reported.
They tested out "Sniper Elite 3" on development kits for PS4 and they were "impressed" with the game's performance. At that point, the team finally decided to bring the game into consoles.
Kinsgley also discussed what fans should expect in "Zombie Army Trilogy." Gamers will be challenged in playing an intense game in the third-person shooter mode. The game takes place in World War II Germany wherein players fight with "demonic super soldiers."
Players will have to face "zombies, skeletons and occult bosses." There is also a chance that they could play against a German leader similar to Adolf Hitler called Führer. The creators also made sure that the layers can fight off these scary opponents by giving the World War II weapons and explosive devices.
Fans can finally enjoy "Zombie Army Trilogy" in PS4, Xbox One and PC. They can catch a glimpse of the upcoming game in a teaser video for PC and consoles.