Red Lobster Waitress Reportedly Laid Off After Posting Hateful Receipt: 'God Has Begun Giving Me Beauty for Ashes,' She Says
Toni Christina Jenkins, a former waitress at a Red Lobster in Tennessee, posted a picture of a receipt with the words "None [expletive]" written where the tip should be. Jenkins claims she was fired by the company after posting the image, but executives have issued a statement refuting her claims.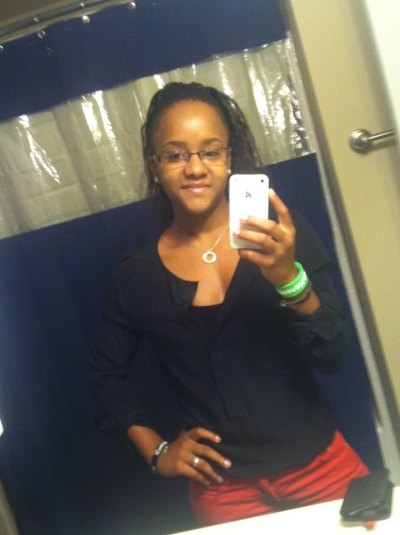 "She was totally not expecting this at all," Toni's mom, Tina Jenkins-Wilson told Radar Online. "She's spent a lot of time crying."
Toni posted the photo of the receipt to her Facebook page, where it received a lot of attention from users and even local news. She hoped to raise awareness, according to her Facebook page but later stated that she had to stop looking and reading the comments given the fact that people were questioning her story and whether the receipt was real.
"It's heartbreaking. She's a nursing student who is trying to save up money so she can get back and forth to school. Waitressing is how she makes her money," Tina noted.
Toni claims that she was let go from Red Lobster after posting the photo, which she allegedly showed to her boss before posting.
"They let her go," Tina said. "They told her she could not return to work and that they were going to be investigating. They didn't tell her they were going to pay her or anything. They didn't say if they were going to punish the people that did it. They just said they were going to let her off."
However, the restaurant's spokesperson has issued a statement to Radar disputing Toni and Tina's claims.
"Christina Jenkins has NOT been fired. In fact, she has not lost any days of work so far and is still scheduled to work this week as usual," the spokesperson said. "We are extremely disturbed by this situation and are currently investigating to determine exactly what happened. We take this extremely seriously. This kind of language is completely disgusting and has no place in our restaurant or anywhere else and we are committed to getting to the bottom of what happened as quickly as possible."
Meanwhile, Toni has been offered a job with another restaurant. She believes there will be some good to come out of this situation.
"Thank you everyone for your love," she posted on Facebook. "I'm continuing to keep my head up as God has already begun giving me beauty for ashes."
Here is a related video: