Rose McGowan Issues Statement Over Death of Former Manager From Apparent Suicide
Rose McGowan Issues Statement Over Death of Former Manager From Apparent Suicide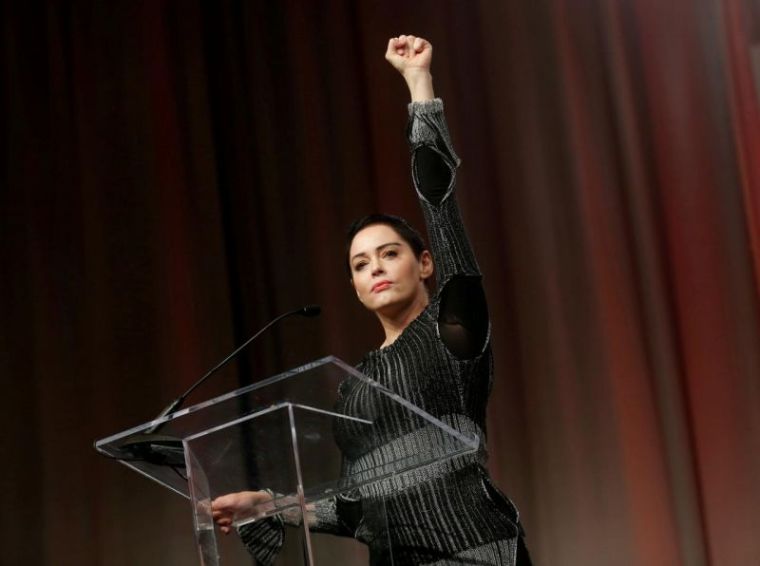 Rose McGowan has issued a statement and offered her condolences to the family of her former manager, Jill Messick, who recently passed away from an apparent suicide.
In an Instagram post, McGowan wrote: "For Jill: May your family find some measure of solace during this pain."
While McGowan did not specifically mention Harvey Weinstein in her post, she obviously referred to him as the "bad man."
"That one man could cause so much damage is astounding, but tragically true. The bad man did this to us both. May you find peace on the astral plane," McGowan continued. "May you find serenity with the stars."
When the string of Harvey Weinstein sexual assault allegations surfaced last year, McGowan was one of the victims who came forward. Her harrowing encounter with him happened at the time when Messick was her manager.
In her previous interviews, McGowan said Messick was the first person she had confided to after she was assaulted by Weinstein.
Shortly after Messick's death, her family released an unsparing statement that cited how both Weinstein and McGowan had added to the pressure that worsened the former's mental state. Messick's family also detailed the events that happened in January 1997.
Messick's family called out McGowan for the "slanderous statements" the latter made against her former manager. In the statement, it was said that Messick had chosen not to respond to McGowan's interviews to avoid "undermining the many individuals who came forward in truth."
"She opted not to add to the feeding frenzy, allowing her name and her reputation to be sullied despite having done nothing wrong. She never chose to be a public figure; that choice was taken away from her," the statement read.
Messick's family also confirmed that while she had battled with depression for years, she was diagnosed with bipolar disorder, and "suffered a manic episode" years before the Weinstein scandal surfaced.