Salmonella Outbreak Update: 12 More People Infected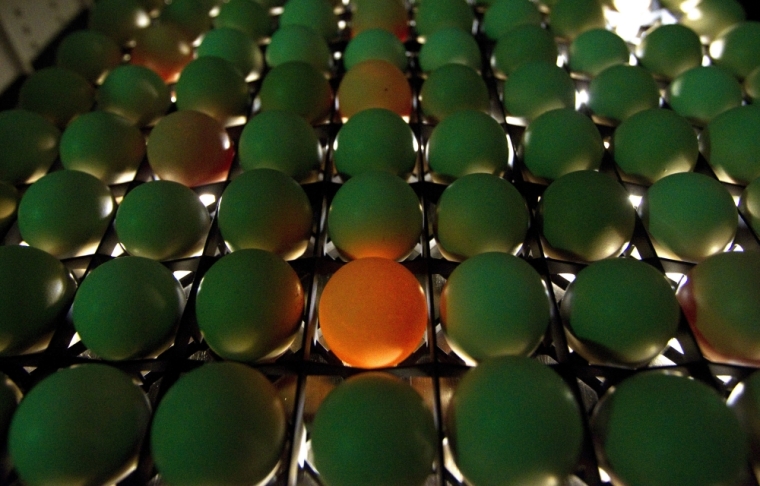 The number of people affected by the current salmonella outbreak from contaminated eggs in the United States has now jumped to 35.
This adds a dozen more people from last month's 23 when the outbreak was first discovered. Since then, over 200 millions of eggs have been recalled to prevent it from spreading.
The patients are from nine cities, namely New York, Virginia, Pennsylvania, North Carolina, South Carolina, Florida, New Jersey, West Virginia, and Colorado.
The multistate outbreak has been traced to a facility in Hyde County, North Carolina owned by the Indiana-based egg producer Rose Acre Farms.
The eggs, which have been sold under different brands to retailers and restaurants like Walmart and Waffle House, are discovered to be sullied with Salmonella Braenderup, which causes diarrhea, fever, vomiting, and cramps about 12 to 72 hours after it is consumed.
While affected individuals can generally recover within a week, young children, senior citizens, and people with weaker immune systems face greater risks of more serious complications in the blood that can be life-threatening. Eleven people have so far been hospitalized, but fortunately, no one has died.
About 64 percent of the people affected, whose ages range from 1 to 90, claim that they ate eggs from a restaurant before they got sick. As for those who fear that they may have taken home the contaminated eggs, here are important details to take note of:
The recalled eggs were sold under at least 10 brands namely Coburn Farms, Country Daybreak, Crystal Farms, Food Lion, Glenview, Great Value, Nelms, Publix, Sunshine Farms, and Sunups.
Majority of the eggs have the plant number P-1065 on their cartons and another set of numbers made up of the Julian date (between 011 and 102) except for the ones sold under Publix and Sunups, which have the plant number of P-1359D and a Julian date 048A or 049A with "Best By" dates of April 2 and April 3.
The eggs may also have been sold in other countries, including the Aruba, Bahamas, the Cayman Islands, Haiti, US Virgin Islands, Mexico, Hong Kong, and the United Arab Emirates.
To avoid getting ill, individuals should in no way consume undercooked eggs. Center of Disease Control and Prevention advises people to "always handle and cook eggs safely."
"Eggs should be cooked until both the yolk and white are firm. Scrambled eggs should not be runny," they explained. "Wash hands and items that came into contact with raw eggs—including countertops, utensils, dishes, and cutting boards—with soap and water," they added.
Those who purchased the eggs should immediately dispose them or return them and get a refund from the store. They should also make sure to wash and sanitize the drawers and shelves in the refrigerators where they stored the recalled products. CDC has provided a five-step guide to do this properly.
CDC remains knee-deep in the investigation of the salmonella outbreak and hopes to provide more information as soon as possible. The full information about the recall can be read here.