Samsung Galaxy S7 Rumors: Exynos 8890 Smartphones Benchmarked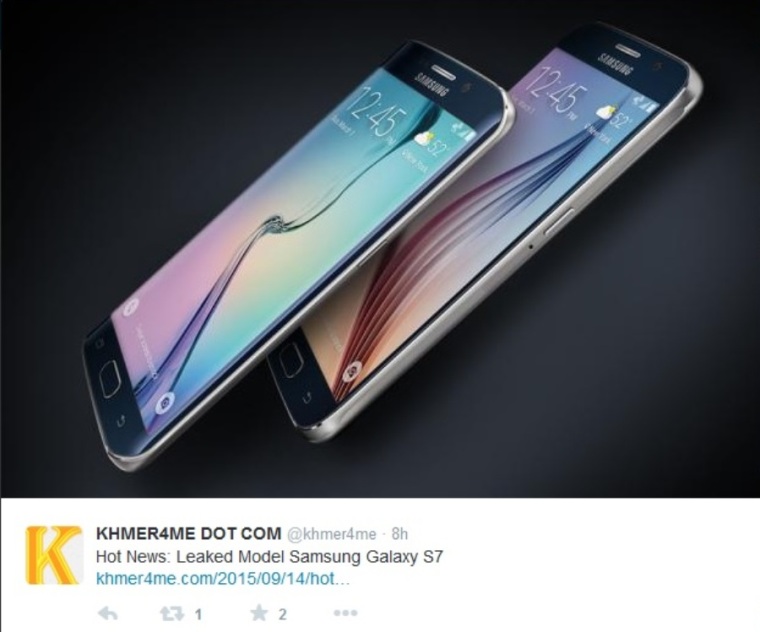 Samsung has reportedly accelerated the development of a number of its flagship smartphones and two Galaxy S7 models were spotted getting benchmarked.
With the news Samsung has implemented new project management techniques, the South Korean tech giant has been observed to be going through its smartphone development phase at a fast clip, benchmarking the Samsung Mega On for its new O-series last week, followed most recently by the Galaxy S7 carrying Samsung's own Exynos 8890 chipset, as well as the Qualcomm Snapdragon 820 SoC.
Two models from the Galaxy S7 line, one with 3GB of RAM, the other with 4GB of RAM, underwent rigorous testing, particularly with the Snapdragon 820 to ensure there wouldn't be any overheating issues as observed with the Snapdragon 810 processor.
The Galaxy S7 models with Snapdragon 820 have already been greenlit for the overseas market, pointing out the chipset may have passed the stringent tests with flying colors.
Samsung is reportedly pairing two of its Galaxy S7 models, one of which is codenamed "Project Lucky-LTE" based on its GeekBench results, with its in-house Exynos 8890 processor.
The Exynos 8890 chip, codenamed "Mongoose," which reportedly breezed through its own benchmarking a week ago, will be paired with the "Project Lucky-LTE" model sporting 4GB of RAM, as well as a non-LTE model with 3GB of RAM.
Rumors have emerged the Lucky-LTE Galaxy S7 smartphone will come with either a 5.7 or 5.8-inch display, and the smaller model will have a 5.2-inch screen.
Overall, both Galaxy S7 smartphones were benchmarked with high scores, with the non-LTE version scoring slightly higher than "Project Lucky-LTE." It also clocked higher with a maximum of 1.5GHz on its octa-core CPU, while the larger model clocked at 1.38GHz in its maximum.
Surprisingly, it was also found their scores were nearly in line with the Exynos 7420 SoC, which is the existing chipset used in Samsung's current smartphones.
Due to Samsung's speedier project development system, it is rumored the Samsung Galaxy S7 line will be launched earlier than expected, which is speculated to be at the February 2016 Mobile World Congress in Barcelona, Spain.