Samsung Galaxy S7 Rumors: New Phone Arriving in Early 2016?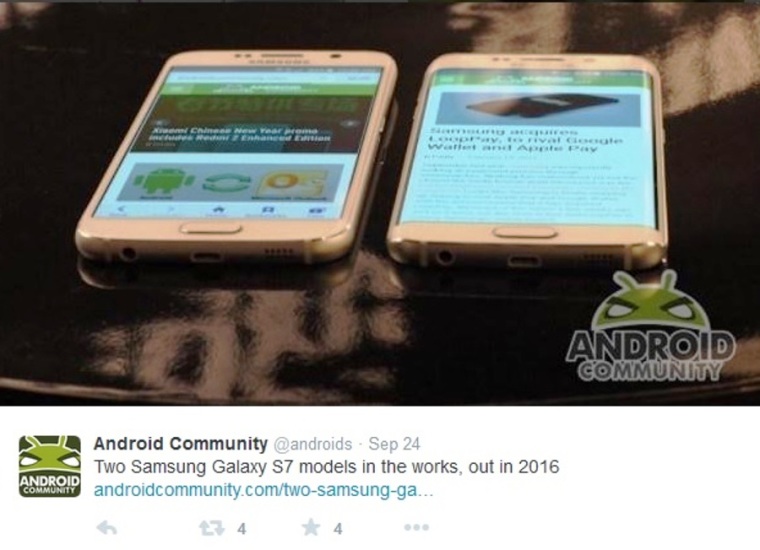 News has emerged Samsung is rushing the development of the Galaxy S7 for a release speculated to be scheduled for early 2016.
With the iPhone 6s wrecking havoc on South Korean smartphone manufacturer Samsung's hard-won lead with the Galaxy S6, the company is said to be pushing for an early release of its next-gen handset, the Galaxy S7 by Q1 2016.
In rushing the new flagship to the market, it is not yet certain whether Samsung will be giving its users a vast improvement from the Galaxy S6's specs. However, assuming the company has already planned an early comeback to counter competition, the Galaxy S7 may already have gone past the development pipeline while the Galaxy S6 was getting ready for launch.
Reported to have a slimmer and sturdier framework compared to its predecessor, the Galaxy S7 is also tipped to have better camera optics, a new and faster processor, and several software enhancements to propel it well beyond Galaxy S6's high-end specs.
Rumored to be carrying a Snapdragon 820 chipset, it will feature a QHD display with a 2560 x 1440 resolution, a 16MP rear camera, and run Android 6.0 Marshmallow when it ships.
It is also speculated the new handset will carry a USB Type C port, wireless charging capabilities, and be equipped with an iris scanner.
Based on rumors floating online, the Galaxy S7 is expected to be officially introduced to the public by February 2016, with a scheduled release date in early March of next year. Other rumors suggest the new smartphone will be unveiled by December for an early January release date.
While Samsung has traditionally unveiled its new devices just before, during, and right after the annual Mobile World Congress in Barcelona, Spain, with sales for Galaxy S6 slowing down after the iPhone 6s and 6s Plus hit the market last week, Samsung may find it advantageous to accelerate, not only development, but also manufacture schedules, introduction, and availability dates to make a grab for the market share.