San Diego Chargers vs Miami Dolphins Live Stream Free: Watch NFL 2013 Football Online (Start Time, CBS TV Schedule)
San Diego Chargers vs Miami Dolphins Live Stream Free: Watch NFL 2013 Football Online (Start Time, CBS TV Schedule)
The San Diego Chargers will face off against the Miami Dolphins in the first of four late afternoon starts in Week 11 of the NFL 2013 regular season on Sunday. Both teams will be fighting to get to .500 today, and with things quickly moving towards the climax of the regular season it is becoming do-or-die time for these sides. The game will start at 4.05 p.m. ET and can be watched online through free live stream (details below).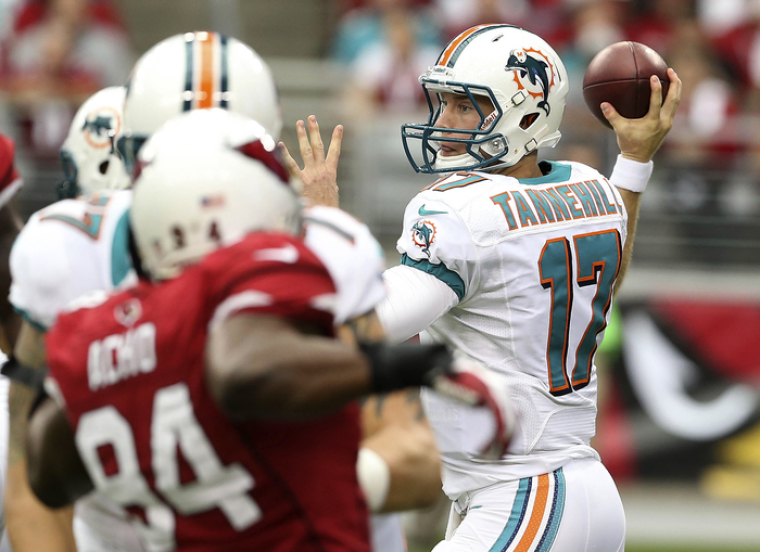 The Chargers are currently third in the AFC West and come into this game on 4-5. However, even a win today wouldn't give them much hope of catching either the 8-1 Denver Broncos or the 9-0 Kansas City Chiefs.
The Dolphins are also on 4-5, but they certainly have a lot more hope of being able to achieve something this year beyond the regular season. They are chasing the 5-4 New York Jets and the 7-2 New England Patriots, and although most wouldn't give them much chance of catching the Patriots, they still have an outside chance if they can string wins together as the season builds towards its conclusion.
The Dolphins were unable to build on their 22-20 win over Cincinnati in Week 9 and on Monday night they were narrowly defeated by Tampa Bay 19-22.
Miami now begin a two game stretch at home at the Sun Life Stadium, and they will be hoping to make it two wins from two starting with a victory today over the Chargers.
However, they will have to deal with a confident passing offense from the Chargers today. San Diego are ranked 4th in the league on the pass, and 7th in offense overall. So Miami will have to try and pressure Philip Rivers, and shut down the San Diego wide receivers well today.
One weakness the Dolphins will have highlighted in their game plan is the flimsy Chargers defense, which is ranked a lowly 29th in the NFL this season.
The Chargers against the Dolphins will start at 4.05 p.m. ET and can be watched on TV on the CBS network or online through free live stream by clicking here.
San Diego Chargers vs Miami Dolphins WEEK 11 NFL PREVIEW, ANALYSIS, PREDICTION 11/17/13