San Diego Chargers vs Tennessee Titans Live Stream: Watch Online NFL 2013 Football (Start Time, TV Info)
The San Diego Chargers will face off against the Tennessee Titans on Sunday as week 3 of the NFL football season continues. This AFC match up will see both teams attempting to gain the win that will push them to 2-1, and it should be a fierce clash between two sides with contrasting styles. The game will start at 1 p.m. ET and can be watched online through live stream (details below).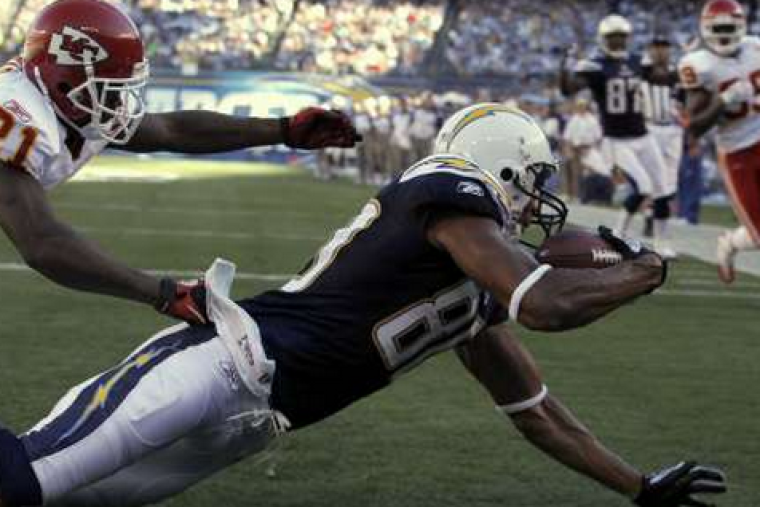 The Chargers were unlucky in week 1, narrowly losing out to the talented Houston Texans 28-31. However, they bounced back to fall on the right side of the result last week as they beat out Philadelphia 33-30 in a high scoring contest.
San Diego's 61 points in their opening two games means they rank fourth in the entire league for total points scored. They have gained in excess of 400 total yards per game, meaning they rank seventh in that category through the NFL.
Philip Rivers has completed 50 from 76 throws for 614 yards and an impressive seven touchdowns over the first two games. His most effective hitman has been Eddie Royal who has received 10 for 114 yards and five touchdowns.
Meanwhile, the Titans have suffered their only loss this season so far to the Houston Texans. That defeat was similarly close, and Tennessee pulled up just short in the 24-30 loss to Houston. In week 1 they got off to a winning start to the season with a 16-9 win over Pittsburgh.
Both the Titans' games so far have come on the road, and they will now open up a three game run at home in which they will play San Diego today, before hosting the New York Jets in week 4, and finally the Kansas City Chiefs in week 5.
Chargers vs Titans will start at 1 p.m. ET and can be watched on TV on the CBS network, or alternatively the game can also be watched online through live stream by clicking here.