'Sister Wives' News, Rumors: Meri Allegedly Leaving Kody; Reality Star's Absence in Recent Gathering Suspicious?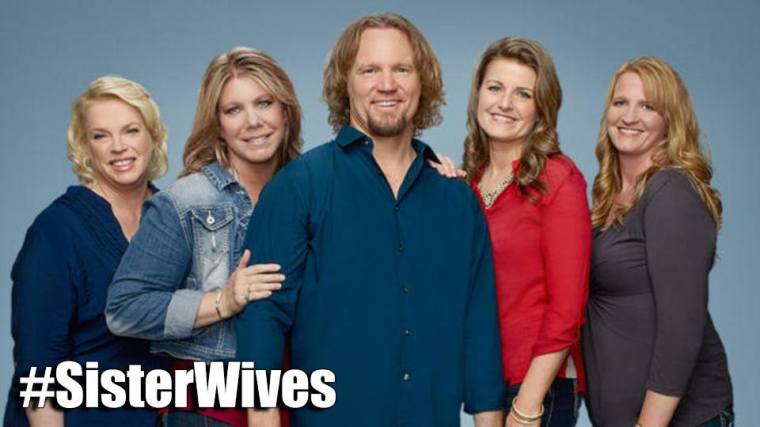 Meri Brown has made a name for herself in the industry, especially after her catfishing scandal emerged. While she appeared in the latest season of "Sister Wives," there are rumors suggesting she may be leaving Kody Brown soon.
According to the latest rumors surrounding the polygamous family, Meri' was absent during the celebration of Janelle's new business venture. Janelle is one of Kody's three other wives and the celebration was held in Las Vegas late last month. Meri wasn't in the meeting and fans started speculating that there could be something going on behind the scenes.
A source revealed that Meri is "a bit removed" from the Brown clan. During Janelle's big day, Kody was also allegedly walking away from his three wives. He reportedly appeared "distracted" during the event. Rumor has it that things may be falling apart between Kody and Meri.
In the previous season of "Sister Wives," Meri and Kody tried to work things out in their relationship. In one episode, Meri revealed that she felt she had been going about with life on her own. Kody appeared shocked as he listened to Meri's woes. The couple then proceeded to therapy. It is unclear if Meri has plans to walk out of Kody's life.
As rumors keep churning around the Brown family, TLC has not yet mentioned if there will be a "Sister Wives" Season 9. Previous rumors suggested that the marital issues Kody is battling with may affect the show's renewal. After all, TLC's purpose for creating the reality series is to show how things work out between polygamists.
Meanwhile, other reports suggest that the rumors come from a former Brown family friend who has decided to start gossiping about the clan. It appears that this alleged former friend is posing as a "source" to give tabloids some juicy news about the Browns. Kody has yet to address the rumors.
"Sister Wives" season 9 has yet to be officially announced by TLC.