Solange Attacks Jay Z: Damon Dash, Jennifer Lopez, Erykah Badu and Other Celebs React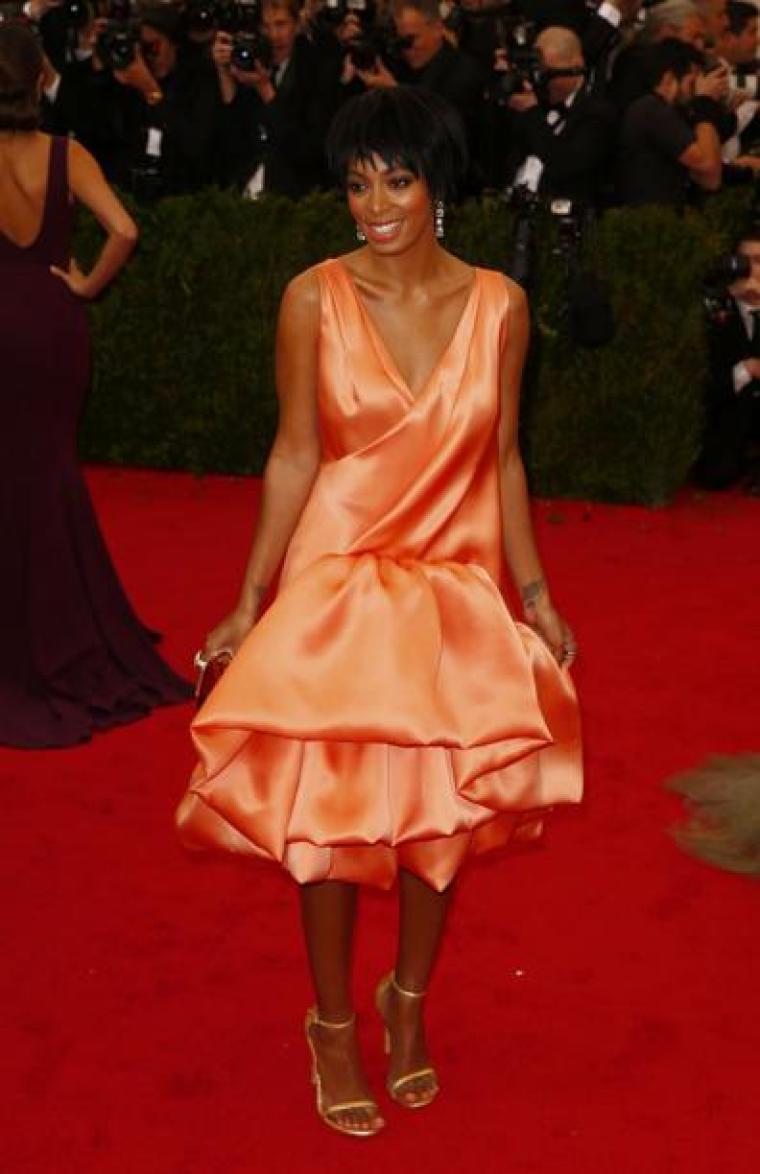 Solange Knowles made major headlines after a soundless video of her physically attacking brother-in-law Jay Z surfaced and celebrities are speaking up about the ordeal.
Shawn "Jay Z" Carter, the 44-year-old rap mogul married to 32-year-old Beyonce, was at the receiving end of 27-year-old singer Solange's punches and kicks. While various media sources have speculated about the cause of the attack, people like Jay Z's former business partner Damon Dash have spoken about their thoughts on the matter.
Dash took to his Instagram to seemingly favor Solange in the fight.
"I am actually impressed with her independent spirit," Dash wrote on Instagram. She seems like a fighter."
Erykah Badu, Solange's fellow singer and friend, made light of the situation by tweeting to her friend directly.
"I know u didnt hit that jigga with my fav purse. .. @solangeknowles," Badu tweeted. "99 problems... Smh lol."
Badu also re-posted a story published by HipHop DX that cleared up rumors about Solange allegedly tweeting a message that Jay Z hit her famous sister.
Still, everybody did not find the matter amusing.
 Actress Olivia Wilde, 30, blasted TMZ for featuring the leaked footage on the website.
"Since when is it ok to release elevator 'security' surveillance footage to the public?" the new mom tweeted Tuesday. "Let's reject this trashy, and shady, TMZ deal. Gross."
Jennifer Lopez, the singer and actress who serves as a judge on "American Idol," told radio host Sway Calloway that the matter was private and insisted people make mistakes.
"Even what happened in that elevator, they thought they were having a private moment and they weren't, unfortunately," she said. "But at the end of the day, you gotta know that that's part of this business … People are going to be interested in those things and at the end of the day, we're all human."
Lopez suggested how those involved could move on from the situation.
"We all fall down, we all make mistakes, we all have moments of not being perfect. It's just being human and in those moments you just have to take the high road and be honest and take responsibility and go 'Yeah, this is what happened, what am I gonna do," Lopez told Sirius XM's Calloway. "I messed up again, I'm sorry, Imma try to do better next time and for that you can be sure.' It's just human."