Sony PlayStation Franchise Sale Features 'Metal Gear Solid' This Week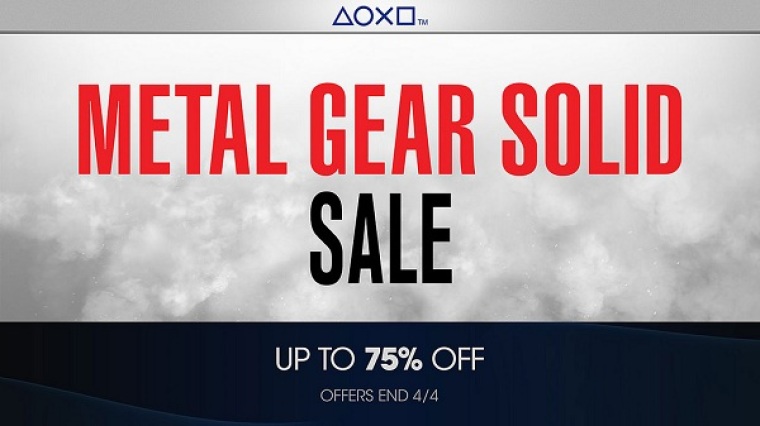 It's week five of Sony PlayStation's Franchise Sale series. This week, Konami's "Metal Gear Solid" franchise receives the spotlight.
Sony Network's Digital Commerce Manager Andy Yen announced the brand new promotion on Tuesday. Most every title from the series is available at a discounted price, from the original "Metal Gear Solid" to the latest "Metal Gear Solid V: The Phantom Pain" to spinoffs like "Metal Gear Solid VR Missions." However, GameSpot noted "Metal Gear Acid" for the PlayStation Portable isn't included in the sale.
PS4 owners get discounts for two "Metal Gear Solid" titles, PS Vita players get discounts for three titles, and PlayStation Portable owners can get four games at a discount. PS3 players have more choices than the rest, with 10 games available at a cheaper price. Below is the full list of "Metal Gear Solid" titles on sale and their respective discounts:
Sony has also discounted movies from the "Transformers" series for as low as $9.99. The films currently on sale include "Transformers," "Transformers Collection," "Transformers: Age of Extinction," "Transformers: Dark of the Moon," and "Transformers: Revenge of the Fallen."
Earlier, Konami spotted that the PlayStation Store titled the promotion as "Call of Duty" sale with a matching URL. The error has been fixed though. "Call of Duty" was the series featured in last week's franchise sale, while next week will have the "Tom Clancy" franchise along with the "Harry Potter" film series.
The franchise started in 1998, introducing the beloved characters of Big Boss, Solid Snake, Raiden, and more. "Metal Gear Solid" was created Hideo Kojima who has already parted ways with Konami. Kojima started his own studio and partnered with Sony for its very first game. For now, fans can relive the two's former collaboration through the ongoing sale. The Sony PlayStation "Metal Gear" Franchise Sale will last until Monday, April 4.