Spike Lee Thanks Mark Jackson for Releasing Jeremy Lin From Warriors
Spike Lee Thanks Mark Jackson for Releasing Jeremy Lin From Warriors
Spike Lee, film director and devout Knicks fan, has sent a text to Mark Jackson, coach to the Golden State Warriors, "thanking" him for releasing Jeremy Lin from the Oakland, CA based NBA team according to CSN Bay Area.
"I got a text message from Spike Lee this morning. I had nothing to do with Jeremy Lin. I never saw him do a layup. So for the people … stop asking me. He never practiced for us so leave me out of it," Jackson told the media outlet.
Jeremy Lin was then signed by the Rockets but then cut off just two weeks later.
Finally, the Knicks picked him up in the end of December as a backup for the team's point guards but it was not until Lin's triple double in a D-league game that the Knicks called him to play.
Jeremy Lin has helped his team to five straight victories and the Knicks are now 5-0 under his lead.
The Knicks' last match was on Saturday night against Ricky Rubio and his Timberwolves in which Lin scored the last point to give the Knicks the lead.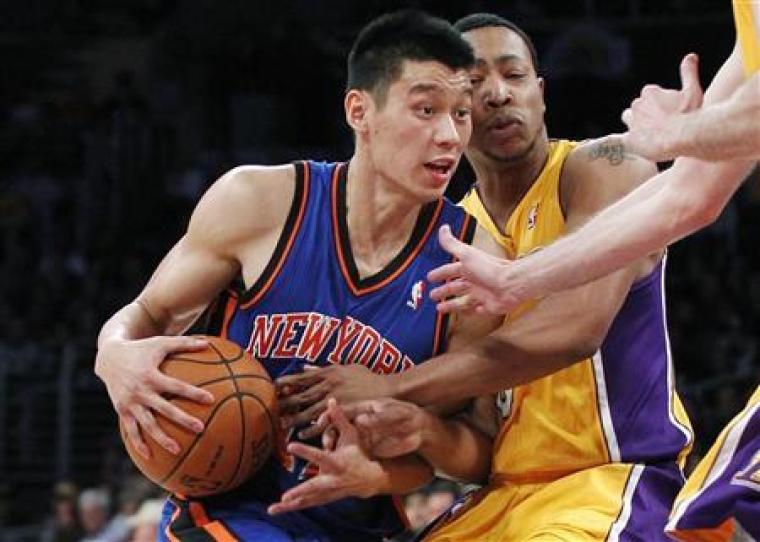 Lin is exceeding all expectations as he helps the Knicks not only continue to maintain their winning streak, but also help beat out big teams like the Lakers at the Madison Square Garden on Friday night.
Big games for the Knicks' are coming up as the Miami Heat on Feb. 23 and Derrick Rose's Bulls on March 12.