Star Wars Episode 7 Movie Cast News: Cast Revealed, Filming to Begin in Weeks
Star Wars Episode 7 Movie Cast News: Cast Revealed, Filming to Begin in Weeks
J.J. Abrams has released information about who will comprise the cast for the much anticipated "Star Wars: Episode VII" movie, and fans will be excited to hear that the cast will center around a host of main characters from the original Star Wars trilogy.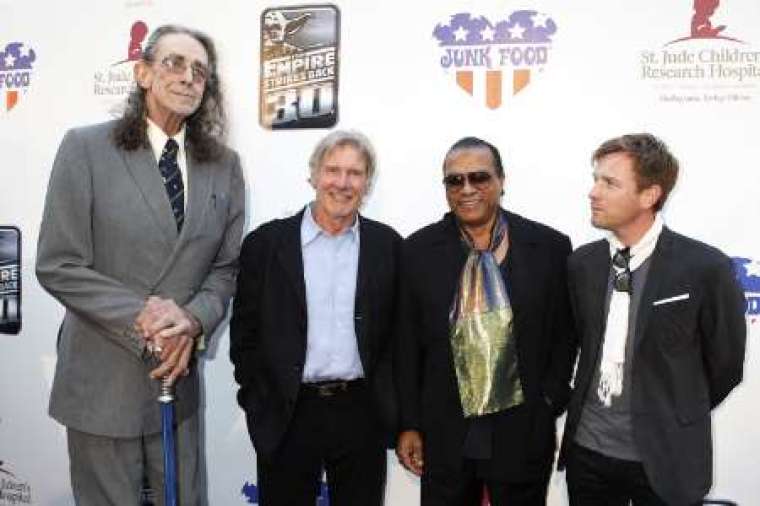 In a statement on Tuesday director JJ Abrams, who also co-wrote the script along with Lawrence Kasdan, released a statement about the film's cast, and revealed that original cast members Harrison Ford, Carrie Fisher, Mark Hamill, Anthony Daniels, Peter Mayhew, and Kenny Baker are on board. Joining them are newcomers Oscar Isaac, Adam Driver, John Boyega, Daisy Ridley, and Domhnall Gleeson.
Ford will reprise his role as Han Solo, Fisher as Princess Leia, Hamil as Luke Skywalker, Daniels as C-3PO, Mayhew as Chewbaca, and Baker as R2-D2, according to IMDB.com. However, it has not yet been announced which roles the new cast members will comprise.
In his statement, Abrams expressed that the old and new cast members are meshing well.
"We are so excited to finally share the cast of 'Star Wars: Episode VII.' It is both thrilling and surreal to watch the beloved original cast and these brilliant new performers come together to bring this world to life, once again," Abrams said.
And fans who are on their edge of their seats waiting for the "Star Wars: Episode VII" can rest a little easier knowing that the movie will start filming in just a few weeks. Abrams announced that information in his casting statement as well.
"We start shooting in a couple of weeks, and everyone is doing their best to make the fans proud," the director said.
"Star Wars: Episode VII" is set to be released in December 2015.