Stephen Hawking Memorial Service to Accommodate Time Travelers?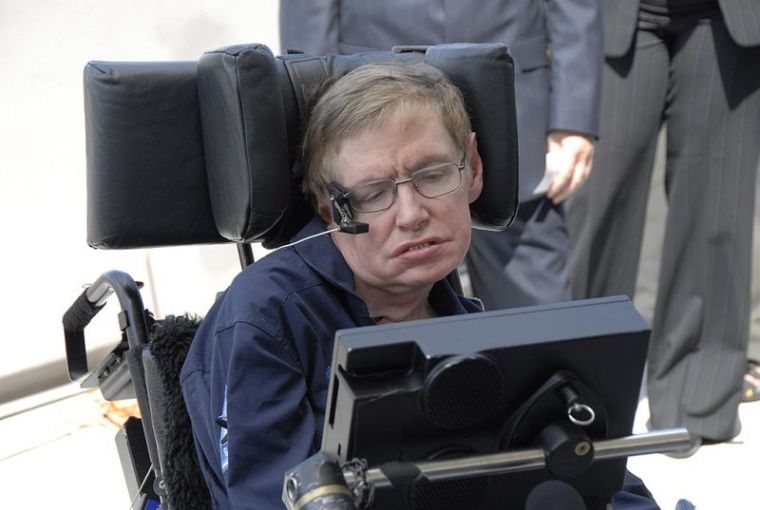 Time travelers will be welcome at the memorial service of the legendary theoretical physicist Stephen Hawking, who passed away last March.
Those who wish to pay respects to the renowned scientist can sign up on the Stephen Hawking Entertainment website, where they will be required to provide some personal information including their birthdays.
Inverse notes that the drop-down for the birthday year covers up to the year 2038, which according to the publication, gives the impression that they are accommodating potential time travellers who may want to go back in time to take part in the service of thanksgiving, which will be held at Westminster Abbey in London on June 15.
It would not come as a shock that the people behind the memorial service would make that consideration seeing that it is one way, and a great one too, to remember Hawking, who himself made efforts to learn whether or not time travel existed.
In 2009, he decided to hold a party for those who had the ability or capability to travel through time. He made sure not to share details about the event including the date until after it was over, which meant that if someone showed up, they may have learned about it from the future.
Unfortunately, no one turned up. But the quest to prove the phenomenon, which is often depicted in all sorts of media in the science fiction and fantasy genre, will not see its end anytime soon.
Hawking has always been fascinated with time and space, arguing in his 1988 book "A Brief History of Time" that there was no distinction between the two in the very beginning of the universe. His theories about it all have fascinated so many.
However, even though a time traveler or two reveal themselves in the memorial service, there will be no way for the whole world to know it anyway since the information they input on the website will be kept private.
"We take your privacy seriously. We will treat your personal details with the utmost care and will not sell, trade or offer your information to others. We need the information submitted for security purposes and will use it to check your application and to contact you. You must accept these terms and conditions in order to submit this form and receive your invitation," the website notes in the sign-up page.
It is to be noted that the memorial service will only accommodate up to 1000 applicants. This means that signing up will not guarantee a space. Successful applicants will be selected at random from all entries received.
Before signing up, applicants should make sure that they will be able to arrange transport, accommodation, and the travel visas needed to get to the event.
Applicants will have to be over 18 unless they are part of a school group in which case they should be at least 12 years old. More on the latter, a group will be allowed up to five seats and should include at least one adult. It is to be noted that the Hawking service of thanksgiving will not have space for babies to be accommodated.