Stoneham Shooting: Drugs Rumored to Be Involved as 3 Arrested (VIDEO)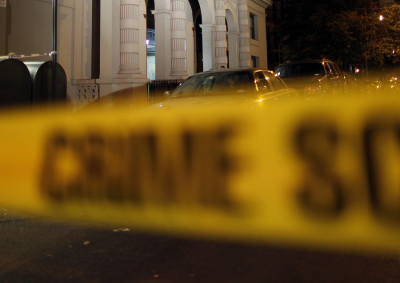 The Stoneham shooting incident that left one man dead and another wounded could have involved drugs, according to rumors circulating about the tragic event.
The Wednesday morning shooting has led to the arrest of three people, although investigators are still working on piecing together exactly what happened.
According to reports, police arrived at the crime scene at about 2 a.m. and found 26 year old Joseph Puopolo dead. They also found his friend, who has not yet been publicly identified, with a bad gunshot wound.
The victim's godfather has confirmed that Puopolo was a U.S. Army veteran, who had just returned home from a stint in Afghanistan.
Although police are still carrying out their investigations, they have arrested three people, and some reports are claiming drugs could have something to do with the incident. However, officials have not yet confirmed or rebuffed reports that drugs were involved.
One of those arrested has claimed that he was only at the crime scene because he happened to be driving through the area and was lost at the time. His attorney has said that his client was stopped by police, and when they searched him they found marijuana and a weapon on him. He is currently being held on $10,000 bail.
Although police have not specifically commented on the drugs rumors, they have confirmed that they do not believe the shooting to be random.
Puopolo's godfather, Joseph Alessandro, has said, "I don't believe it because his birthday was last week. He came out of the Army and everything…He'd give you the shirt off his back. He wanted to be a state cop. He was a fighter. This is just mind boggling. I don't understand what happened. I just don't understand it."
Here is a video news report into the Stoneham shooting incident: