'Street Fighter V' DLC adds Guile, new stage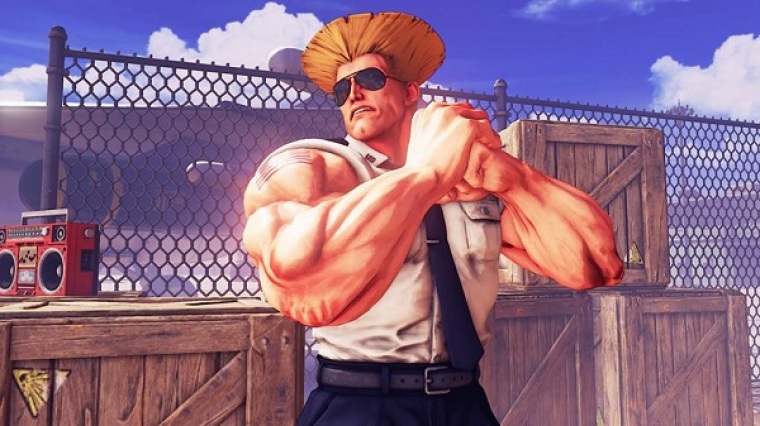 Capcom has announced its second downloadable content for "Street Fighter V," Guile. The DLC will be arriving alongside the game's April update.
Guile is among the iconic characters in the "Street Fighter" series. He is one of the original World Warriors in "Street Fighter II." He also appeared in "Street Fighter Alpha 3" and "Street Fighter IV," as well as in crossover titles such as "Street Fighter x Tekken," "Capcom vs. SNK 2," and "Marvel vs. Capcom."
In "Street Fighter V," Guile brings his signature moves Sonic Boom and Somersault Kick. But aside from these, he also has new moves like Faultless Move, which is an ability that allows him to crouch walk and keep a charge while moving forward.
Guile's V-Skill is called Sonic Blade, which he produces by spinning up sonic energy. The Sonic Blade acts as a stationary projectile that can be used alone or to increase his Sonic Boom's durability. His V-Trigger is Solid Puncher which allows him to release a continuous stream of Sonic Booms, with each button throwing one at a different speed resulting in some interesting and unexpected Sonic Boom sequences. Solid Puncher can be used as a combo extender, push opponents to the corner, or simply overwhelm them. His Critical Art is Sonic Hurricane, which is basically a "massive, multi-hit Sonic Boom" attack.
Guile follows Alex, the first DLC which released with the game's March update. Like Alex, Guile will costs 100,000 Fight Money. Players will be able to try him out for free until the Zenny Shop launches. Season Pass holders, on the other hand, will get Guile, his Battle Costume, and his Air Force Base stage as part of the pass.
Meanwhile, "Street Fighter V's" April update will add a new stage, matchmaking improvements, and a rage quit punishment system. Guile and the April update will be rolling out sometime this month.