Super Bowl 2012 Kickoff Time 6:29 PM EST
Everyone's getting ready for the big game today, Superbowl XLVI 2012.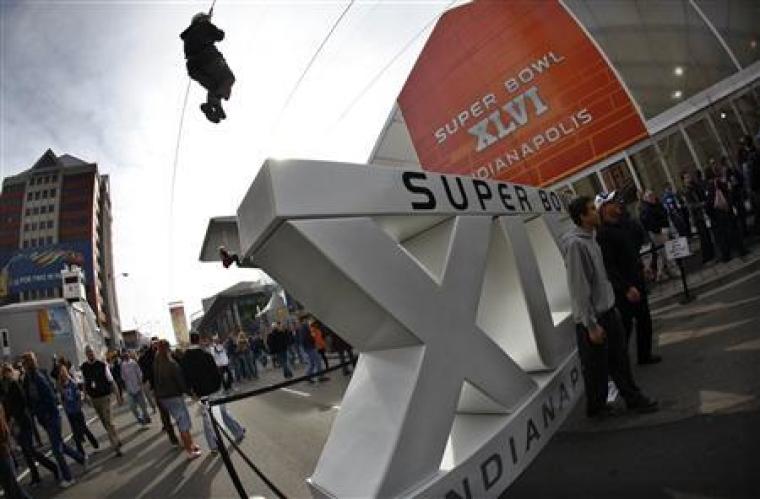 At the venue, cameras are being set up, fans are getting into the spirit and both teams, the New York Giants and the New England Patriots, must be getting ready for the pre-game meditation, the pep-talks and the rituals.
First some handy info:
TV Broadcast: NBC
Venue: Lucas Oil Stadium, Indianapolis, IN
Internet Streaming: Live streaming on NBCSports.com
Halftime Show: Madonna, LMFAO(rumored)
Tonight's match is basically a rematch of Superbowl XLII back in 2008 when both teams fought through a tight game but ended in one of the greatest upsets in sports history. Quarterback Eli Manning and his Giants, with a record of 14-6, defeated the Patriots, with a record of 18-1, for the Super Bowl title.
Thus, during tonight's match the Patriots have a shot to make history and prove their superiority over the Giants.
Will it be Tom Brady or Eli Manning lifting the trophy?