Superman- 'Man of Steel' New Trailer: General Zod, Pa Kent, Lois Lane Appear (VIDEO)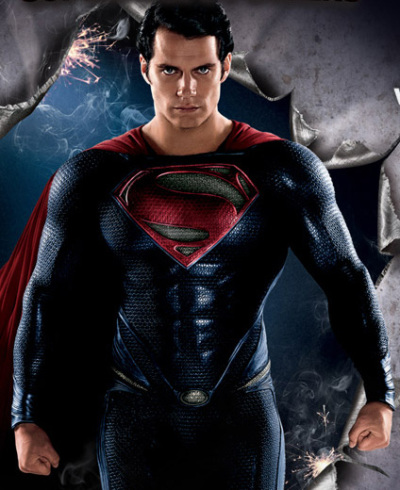 The Superman "Man of Steel" trailer was released online Tuesday, and the third clip previewing the highly-anticipated film has fans chomping at the bit. Much more of the film's direction and characters were revealed in the 3-minute trailer, including the antagonist, Superman's family, and Lois Lane.
Superman, the titular "Man of Steel," trailer, ran a full 183 seconds to capture the entirety of Clark Kent's life— from baby Kal-el escaping Krypton to a fully grown superhero, complete with his classic red and blue attire. British actor Henry Cavill stars as Superman, while Russell Crowe appears as his biological father Jor-el and Ayelet Zurer as his biological mother, Lara Lor-Van.
"Our hopes and dreams travel with you," says Jor-el while sending his infant son away from a dying Krypton.
"He'll be an outcast; they'll kill him," Lara says.
"How?" responds Jor-el. "He'll be a god to them."
The trailer continues chronicling Clark Kent's heroic exploits, and also introduces for the first time the boy's father, Jonathan Kent, who is played by Kevin Costner.
"I have to believe that you were sent here for a reason. And even if it takes the rest of your life, you owe it to yourself to find out what that reason is," Kent says during the montage. Even Lois Lane, played by Amy Adams, appears near the end of the trailer, questioning Superman about his super suit.
The film, a reboot of the "Superman" movies of old, reintroduces General Zod (Michael Shannon), an evil Kryptonian with the same super strength, flight abilities, X-ray vision, and super speed of the Man of Steel. However, he also possesses military tactics and an army, which are sure to give Superman a real challenge in the final showdown.
The film is directed by Zack Snyder of "Watchmen" and "300," produced by Christopher Nolan of the "Dark Knight" reboot trilogy, and accompanied by Oscar-winning composer Hans Zimmer's pounding score— he was behind hit scores for "Inception" and "The Dark Knight." The heavy hitters make the trailer one of epic proportions, and fans can't wait for the film's release.
"This looks like it might be the best Superman movie ever just by watching the trailer," GaryBear wrote on the MTV News blog. "We needed a [breath] of fresh air in recreation of Superman instead of another movie basically paying homage and tribute to the old ones. That is where Superman Returns went wrong," he added, referring to the 2006 film that was lambasted by critics.
"I am looking forward to this. The cast is outstanding. … Folks, I think we're in for a real treat with this one!" stageplay wrote on the Huffington Post blog.
"Man of Steel" will be released in theaters June 14.