Teresa Giudice Reportedly Planning to Join 'Dancing With the Stars' Upon Release From Jail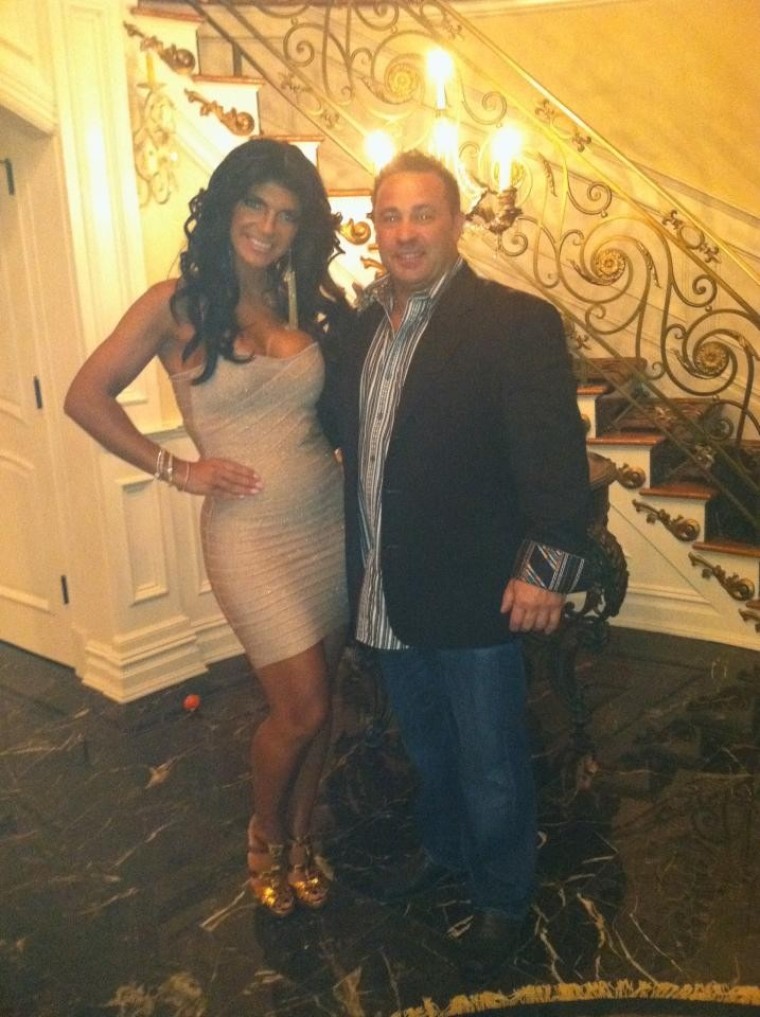 Teresa Giudice has still a few months to go before she finishes her 15-month prison sentence, but the "Real Housewives of New Jersey" star is reportedly planning a huge comeback once she gets out of the Danbury jail, where she has been incarcerated since Jan. 5.
Rumors have been buzzing ever since Giudice entered the prison, claiming that she may not return to the Bravo show once her sentence is over. Many have wondered how the reality star plans to support her family once she gets released, as her husband Joe will start his 40-month prison sentence. But one insider tells Radar Online that the TV personality is thinking of joining another show once she's free.
"She said she was asked to do 'Dancing With the Stars'," a former inmate, who served time with Giudice, told the website.
The source claims that Giudice has been in talks with the show. And as for making cash behind bars, the former inmate also claims that Giudice told her that she sold a photo of herself and her family taken during a visit for a massive amount of money. Meanwhile, Joe is also reportedly working on his own reality show that will focus on his life and taking care of their four daughters without his wife.
If Giudice does join the hit ABC competition show, she won't be the first Bravo star to take a spin on the dance floor. "Real Housewives of Beverly Hills" star Lisa Vanderpump was a contestant during the 16th season of the show, while Lisa Rinna was on season 2. "Real Housewives of Atlanta" star NeNe Leakes also joined DWTS during season 18 of the show.