Tesla Next-Generation Roadster Spotted At Gigafactory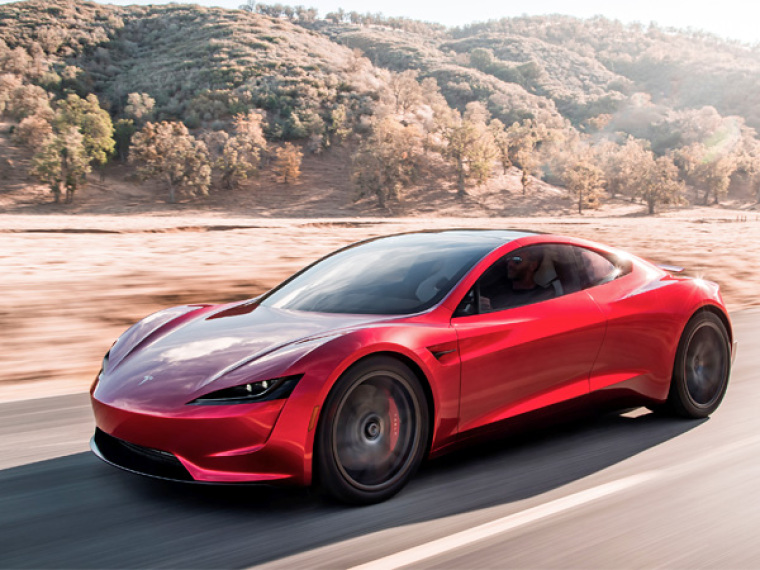 While most Tesla observers are focused on the Model 3, there is definitely more excitement to be had for the company's next-generation Roadster. The prototype has been undergoing a sort of tour of the company's facilities in the past few months, the most recent of which was the Gigafactory 1 in Nevada.
An Instagram user by the name of Stephen Roth shared four photos of the red Roadster in the facility's show area. His post comes just over a month since the car was spotted at the company's Palo Alto headquarters and Fremont test track.
It should be noted that this isn't the final product. With a long way to go before 2020, the car could undergo a number of changes before its ready to go into the assembly line. That being said, the car is definitely a head turner.
During the unveiling event back in November, Musk laid out the next-generation Roader's impressive specs. These included a 200 kilowatt-hour battery, 0-60 mph in 1.9 sec, top speed of 250 miles per hour, and a 620-mile of range.
Pre-orders are currently live, but be warned, it'll cost an arm and a leg. The automaker is currently taking reservations for the $200,000 base version with an insane $50,000 deposit and for the $250,000 Founders Series for an even more insane $250,000 deposit.
But while the next-generation Roadster is getting all the attention, it's not the only Tesla vehicle currently on tour. Prototype models of the semi truck due for launch in 2019 have also been spotted around the country. One of these was recently seen driving past the UPS headquarters with a whisper quiet movement.
Elon Musk hopes that the trucks will become standard for the trucking industry which accounts for a considerable portion of motor vehicle pollutants. Just last week, the Tesla CEO shared a photo of two semi trucks ready for the open road.