'The Bold and the Beautiful' Spoilers, Plot News: Brooke and Ridge Discuss History
Yesterday on "The Bold and the Beautiful," Maya and Rick are getting cozy in his office when Quinn arrives and gives him a present—a letter opener. Quinn leaves and Ridge arrives. Ridge complains about Rick's comments on his designs. Brooke comes in and tells Ridge off for taking to Rick that way, he's the CEO of the company after all. Maya and Brooke talk about the company's profits since Rick took over, and Ridge, not wanting to hear it, leaves.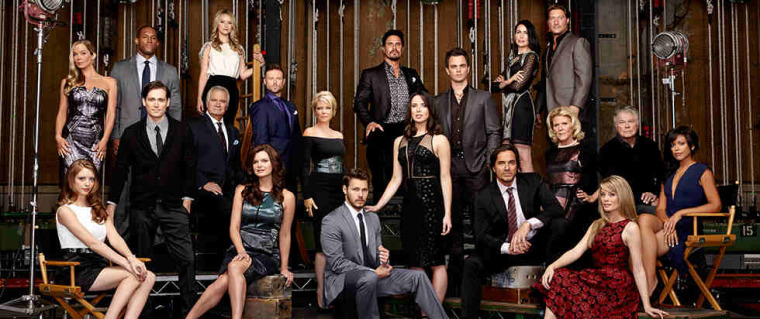 Rick thanks the ladies for sticking up for him. They talk about keeping Ridge in line, and Rick offers Brooke to work full time once again so she can deal with Ridge. Brooke agrees to this and tells Rick and Maya that she's very happy for them.
Outside Rick's office, Wyatt praises Ivy's design. She tells him that she's uncomfortable working with Quinn and that she could do anything to sabotage her career. Quinn hears this and asks Ivy if she's "talking smack" about her already. Quinn tells her that she gave Rick a gift, and Ivy accuses her of trying to win the boss's favor. Quinn tells Ivy that they can work together if only Ivy will put the past behind her.
Later, Carter joins them and Ivy tells him about Rick's rule of designing: always think of Maya's beauty and femininity. Carter makes a remark about Maya not being what she seems.
Here's what to expect on "The Bold and the Beautiful" on Friday, April 10:
Brooke and Ridge discuss their history, while Maya and Nicole disagree over the results of their photo shoot.
Next week, Brooke has a plan to make sure that Deacon and Quinn's wedding won't happen, and Nicole and Carter talk to Maya about what could happen if she reveals she's transgender.
"The Bold and the Beautiful" airs from Mondays to Fridays at 1:30 p.m. on CBS.