'The Hobbit' Trailer Releases New Details of Lord of Rings Prequel (VIDEO)
'The Hobbit' Trailer Releases New Details of Lord of Rings Prequel (VIDEO)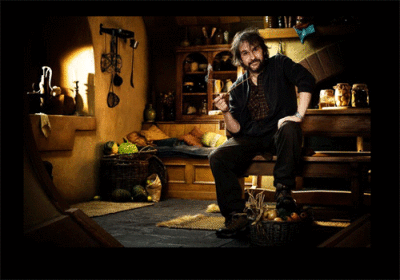 A new trailer for "The Hobbit," a prequel to the "Lord of the Rings" trilogy, has been released as fans eagerly await the film which is scheduled to land in theaters nationwide in December.
Following a successful run in the box office, director Peter Jackson has revived J.R.R. Tolkien's first novel "The Hobbit" to much anticipation of loyal fans. The film is set to be released in a new three part trilogy, the first to be titled "An Unexpected Journey."
The coming film will introduce a slew of new characters, although familiar faces will also return including the infamous Gollum.
Bilbo Baggins will also return as the main character, who is sent out on an adventure when he is chosen as the 14th member to complete a company of dwarves determined to regain their homeland.
"Hobits can pass unseen by most, if they choose. This gives us a distinct advantage," Gandalf the Grey explains of his decision to choose the hobbit. Gandalf will be played once again by Ian McKellen.
The trailer also reveals a scene with the well-liked Gollum as he and Baggins decide on a fair agreement. Gollum is his same old self, anxiously talking to his "precious."
The new prequel promises to be as action packed as its predecessors, with battles scenes composed against extraordinary cinematography. Most fans appeared amped up for the films release.
"I've been waiting for an actual Hobbit movie since my mom gave me a copy of the book for my eighth birthday," Tommy wrote on the Yahoo blog. "When Lord Of The Rings came out, I knew it wouldn't be long before they made this. It took twenty years, but I finally get to see Smaug go psycho over a cup."
"This is going to be the most awesome epic movie ever I think!" another Tolkien fan added.
The Hobbit An Unexpected Journey - Trailer