'The Nun' News: 'The Conjuring' Spinoff Movie Gets September Release Date
'The Nun' News: 'The Conjuring' Spinoff Movie Gets September Release Date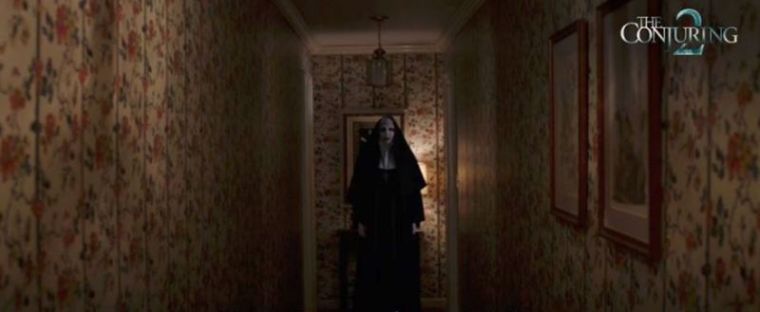 The upcoming horror movie "The Nun" is now set for a pre-Halloween release in September.
"The Nun" is one of the most anticipated horror movies in 2018, especially considering that its plot is a spinoff take on the highly popular horror franchise "The Conjuring."
The movie was originally listed for a July 13 premiere. However, Warner Bros. decided to make an adjustment to "The Nun's" release date and pushed it back to Sept. 7. It was mostly a business move, according to Deadline, and one of the reported reasons for it involved the massive success of the film "It," which premiered within the same timeline.
Aside from sharing Warner Bros. as its distributor, "The Nun" was also penned by Gary Dauberman who is known for his work on the thrilling 2017 blockbuster movie adaptation of Stephen King's novel. 
Meanwhile, reports also commented that it was probably a good idea to move "The Nun's" release date to September so it could avoid major competition from several films slated to premiere in summer as well.
Movie Web noted that July was already a congested time and pointed out that "Hotel Transylvania 3" and Dwayne "The Rock" Johnson's action movie "Skyscraper" were both going to premiere in the said month.
The "Conjuring" horror movie franchise has done so well in the box office since 2013. The first film raked in $319.5 million in international box office sales while "Anabelle: Creation" also sold $306.5 million worth of tickets worldwide.
But though the series practically has an established fan base by now, Warner Bros. might not want to take its chances in releasing a spinoff movie within a very busy time.
As the movie's title suggests, its plot will feature the very scary demon named Valak who has taken the appearance of a nun. It will be set in the early 1950s in a monastery in Romania where a priest, a nun and a novitiate will be tasked by church officials in the Vatican to look into the death of another nun.