The Tallest Statue of Jesus in the World Just Got Internet Antennas, and It's an Ongoing Mystery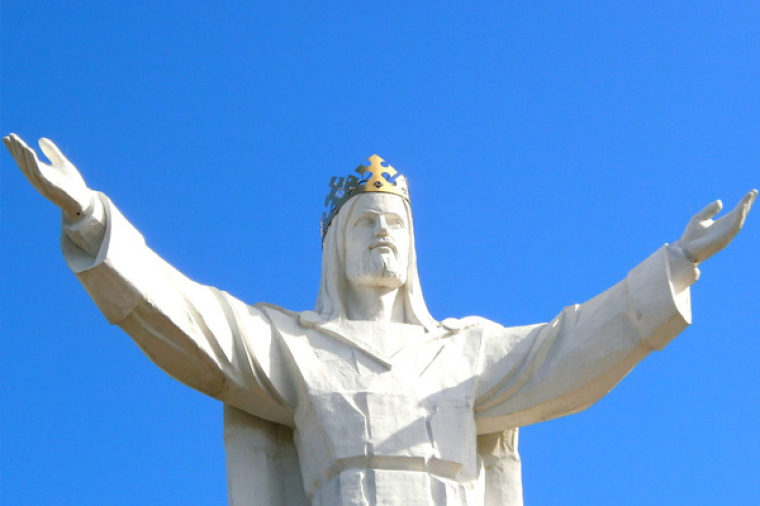 Christ the King is considered the tallest statue of Jesus in the world, rising a lofty 108 feet in Świebodzin, Poland. Its majestic crown, however, now carries a set of Internet service antennas, and reports on who's behind the "upgrade" have been conflicting so far.
This massive Art Deco piece was completed in November of 2010, and at the time, there was no plan to make it an ISP tower. Just the crown itself is already almost ten feet in height, and the concrete mound it stands on makes the statue an awe-inspiring sight rising 172 feet from the mountaintop.
It took five years to build and cost a total of $1.5 million, put together from the contributions of the residents of the town of Świebodzin, in western Poland. It has been considered the tallest statue of Jesus in the world, rising over the better known Christ the Redeemer statue in Brazil by almost ten feet.
This impressive tribute to Jesus Christ now doubles as a signal tower, as local reporters found out. Antennas and transmission equipment has been discovered nestled in its gilded crown by Polish news outlets Fakt 24 and Polsat News, via Sputnik News.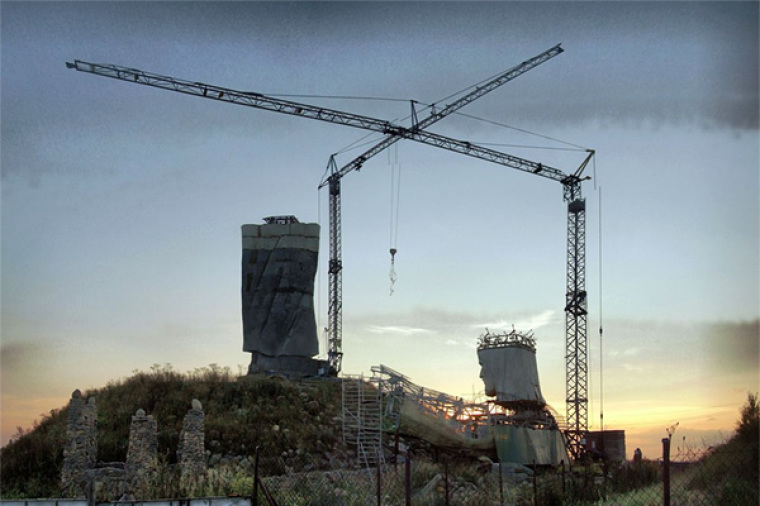 The new installations were confirmed with the aid of drones taking panorama pictures as they flew over and around the crown of the statue. The local church and the authorities have not made any official announcements about this "upgrade" to the Christ the King landmark.
It has not been the first time the statue was the subject of local controversies, as Gizmodo noted. Even then, this could be one that borders on desecration, and a source that claimed to represent the local Internet provider using the antennas was understandably tight-lipped about the details.
According to the insider, the local church needed the network for what he called a "video surveillance system." He also assured reporters that the agreement is completely legal, as well.
The source also explained that the antennas on top of the landmark are used to relay Internet signal to other clients. Fakt 24 also conferred with a telecoms expert and confirmed that the installed antennas were indeed meant for Internet signal, and the top of Christ the King is an ideal spot for them.
The statue stands on its own surrounded by open areas of land, meaning any signal broadcasted from the top will carry far.
The reporters then turned to the Divine Mercy Parish, the local church that oversees the statue, to ask if any part of the landmark has been made available for rent. A representative of the parish denied it, saying that renting the top of the statue's head is not an option.
When asked if they were aware of the presence of the antennas, the parish representative replied that they did not know anything about it.