'The Walking Dead' Movie Spoof to Premiere in March
'The Walking Dead' Movie Spoof to Premiere in March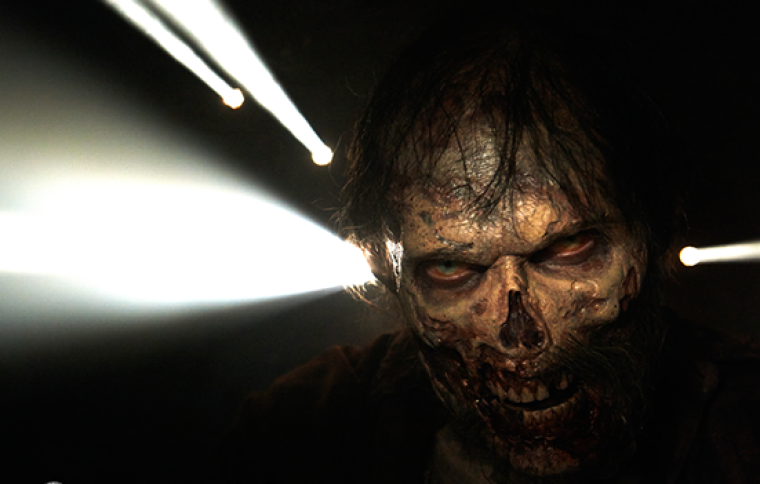 ARC Entertainment's upcoming spinoff zombie film "The Walking Deceased" finally has a release date and will hit North American theaters on March 20.
ARC acquired the rights to distribute the film last month and has now set an official launch date for the spoof film. "The Walking Deceased" will be parodying the likes of "Shaun of the Dead," "World War Z," "Dawn of the Dead," "Zombieland," "Night of the Living Dead," "Warm Bodies" and, predominantly, "The Walking Dead."
Teaser photos have been released by AMC, as well as the official synopsis. The film follows a group of survivors who are trying to get by in the post-apocalyptic world torn apart by the rise of zombies, according to Uproxx.
The group consists of an idiotic Sheriff with definite coma-induced brain damage, the Sheriff's tough son, a hobo that carries a crossbow that he used against the zombies, four friends that bickered all the time but were forced to work together, as well as a zombie who was looking for love in order to fully regain his warm body
The group ended up leaving its once-safe mall hideout and was traveling to get to the Safe Haven Ranch, which was said to be a refuge untouched by the virus.
"The Walking Deceased" is directed by indie filmmaker Scott Down, written by Tim Ogletree and stars Ogletree, Dave Sheridan and Joey Oglesby, according to Variety.
It was produced by Ogletree, Sheridan, Francis Casanova, Jonathan M. Black, Derek Lee Nixon, Slater Wehner and Kurt Wehner. Tim Fisher and Ken Tayloe served as exective producers.
ARC's rights to the film were brokered by producer Todd Slater and ARC's senior vice president of acquisitions Scott Moesta.
An official trailer for "The Walking Deceased" has yet to be released, but it's expected to come out some time this month before its debut in March.