'The Young and the Restless' Spoilers for April 10: The Unexpected Happens at a Gala Honoring Avery
Yesterday on "The Young and the Restless," Jack is trying to convince Kyle to work at Jabot—he believes that he can do great things there. Kyle says that he wants to think it over, but Jack says that he must act quickly because their company is in trouble. Phyllis arrives, and Kyle tries to slip away but Jack insists that he has to make a decision now to fight against Victor. Kyle finally says no, but he agrees to attend a charity function that night.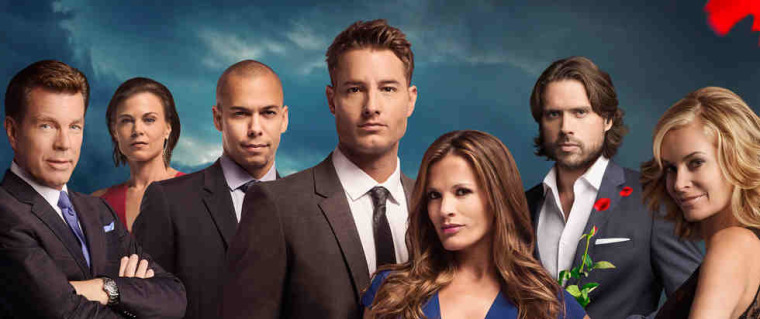 After he leaves, Jack angrily tells Phyllis that he wants to set Kyle on the right path and that he doesn't want him to make the same mistakes that Billy made. After he calms down, Jack tells Phyllis that he'd really like to pass the torch to Kyle. Phyllis tells him to give him time to consider it.
Kyle arrives at Summer's place and complains about Jack pressuring him. He says that he really doesn't want to attend the charity event. Summer offers to go with him. Later, when he returns to pick her up, he gushes about how beautiful she looks.
Meanwhile on the patio at Crimson Lights, Neil tells his son that nothing he can say will help his case. Devon says that he'll still try, no matter what. Devon goes inside to talk to Hilary, and he tells her that he wants her to come with him to meet the ADA to tell him that their actions, the way they betrayed Neil, is partly responsible for Neil's accident. Hilary refuses to do so.
Here's what to expect on Friday, April 10 on "The Young and the Restless":
Summer enjoys a spring awakening with Kyle as they get closer every day; Ashley faces off with Victor; Sharon asks Paul if he's a suspect; Jack asks Nikki what her husband is up these days, and a gala honoring Avery takes an outrageous turn.
"The Young and the Restless" airs from Mondays to Fridays at 12:30 p.m. on CBS.